Why do you have a bruised wrist? Fan asks Regina Daniels
A lot of things can actually cause a bruised wrist such as bending, twisting, and/or other forceful impacts on the wrist from automobile accidents, falls, and/or playing sports.
Regina Daniels is a very young, beautiful, hard-working and loving Nollywood actress who is married to Mr Ned Nwoko.
Yesterday being the 14th of February 2021 which was Valentine's day, she posted some pictures of how she spent her day on her social media page with the caption:
I am love itself!
Happy Valentine's day
When you post some of your pictures on your social media page, it's normal for people to observe everything about the pictures including the marks on your skin, your dressing, your facial expression, etc.
A lady reacted to Regina Daniels post by asking her why does she(Regina Daniels) have a bruised wrist.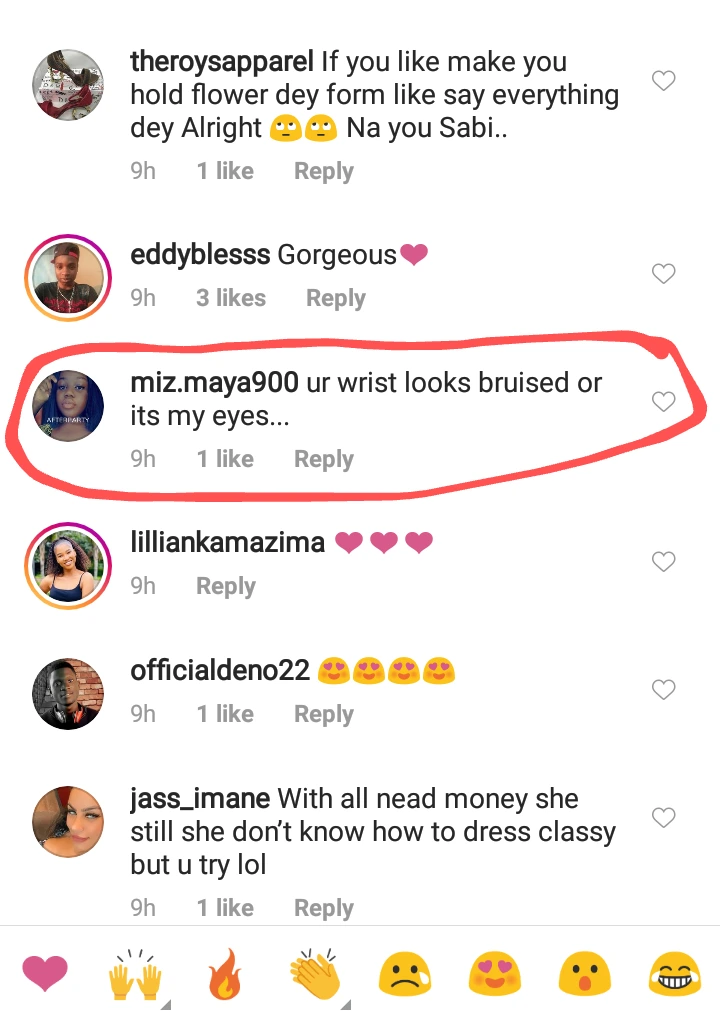 RSS: https://www.music-wap.com/feeds/posts/default?alt=rss