Funny moment a Nigerian Man pranked a Petrol Attendant by taking his Tesla Electric Car to Buy Fuel at Filling Station in Lagos
There was a funny moment caught on camera as a Tesla owner took his electric whip to a petrol station in an apparent bid to confuse the fuel attendant, lol.
A man and his friend caused a big scene in Lagos state and it was an interesting drama to behold. In a video that has gone viral online, he drove a Tesla to a petrol station, and the fuel attendant kept asking where his tank was.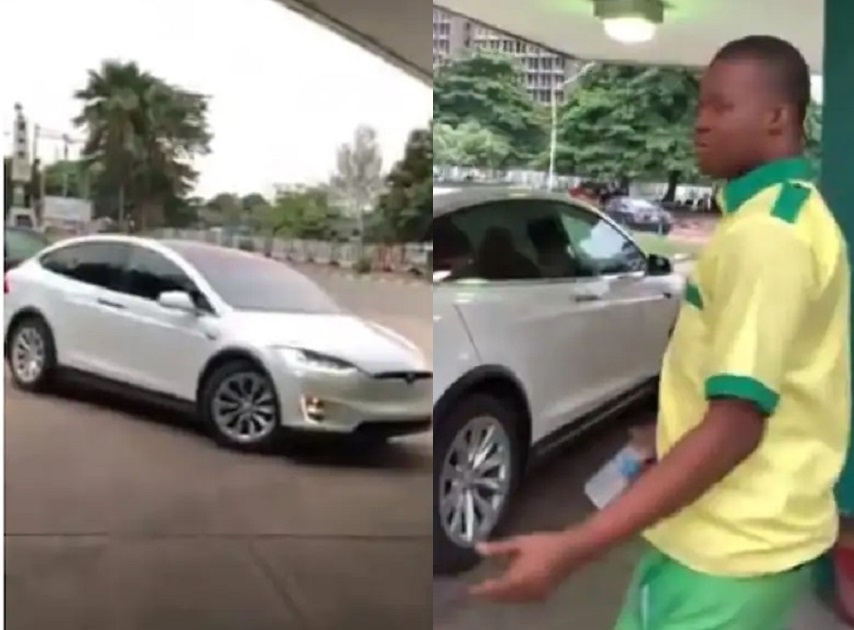 The attendant kept asking the man to re-park so that he'll see the tank opening but after checking both sides with no success, a voice in the video in Yoruba wondered whether the tank is beneath the vehicle.
After much confusion, the man revealed that the car is an electric automobile and does not have any need for fuel.
The video also stirred a conversation online as social media users blasted the Tesla owner for making the attendants look foolish.
the way i cringed after he said "you no know say na tesla be this? e no dey use petrol now"

— abu is boujee (@olabodela) April 7, 2021
Does being a fuel attendant comes with field of study in Nigeria?

How tf do you expect them to know it was a Tesla
See that bald agbaya too shining his brown teeth

— NUEL Of Lagos🇺🇸 (@NugaNuel) April 7, 2021
RSS: https://www.music-wap.com/feeds/posts/default?alt=rss