"My dog looks better than you" – Musician, White Lion slams Nigerian porn star, Wunmi Savage for calling his dog 'ugly
Musician, White Lion has slammed popular Nigerian porn star, Wunmi Savage after she called his dog "ugly".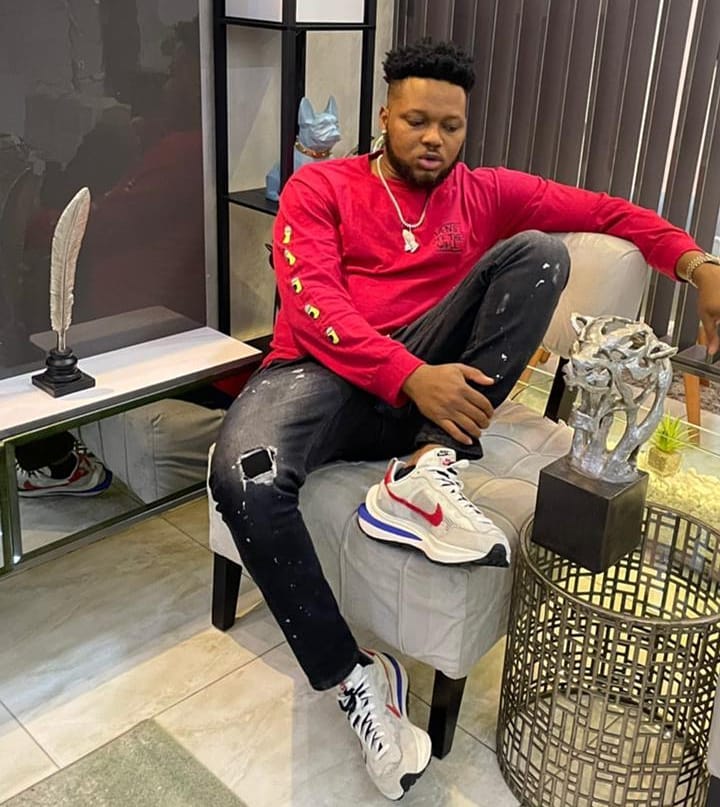 The singer had taken to Instagram page to celebrate his dog's birthday, when Wunmi berated him for spending so much money to celebrate a dogs birthday.
Sharing photos of the dog, the musician wrote,
"I miss ma likkle dollar, Cheers to LIFE my little friend. When I come home we celebrate, since I missed out on your birthday".
In reaction to his post, Wunmi took to the comment section to make unflattering comment about the dog.
In her words, "Why waste money doing birthday for this ugly dog
just dash us the money".
White Lion who was apparently angered by wunmi's unflattering comment about his dog, instantly fired back by saying that his dog looks better than her without makeup.
"@wunminsavage20 Werey!! This ma dog still finer than you, even without making up". He wrote.
See their exchange below,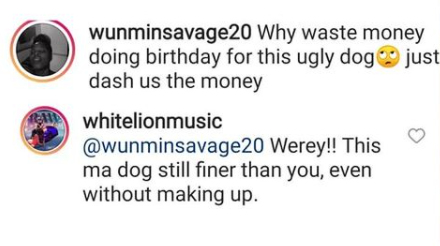 See photos of the dog below,
RSS: https://www.music-wap.com/feeds/posts/default?alt=rss