Dispatch rider almost crushed by truck while collecting money from Naira Marley (Video)
A dispatch rider was almost crushed by a truck in Lagos, while he was trying to collect money from popular Nigerian singer, Naira Marley.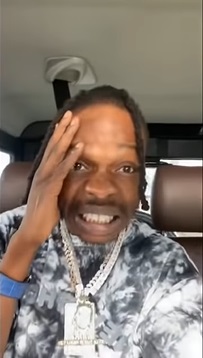 In a video that made it's way to the internet, the rider narrowly escaped death or being severely injured has he drifted right under an incoming truck.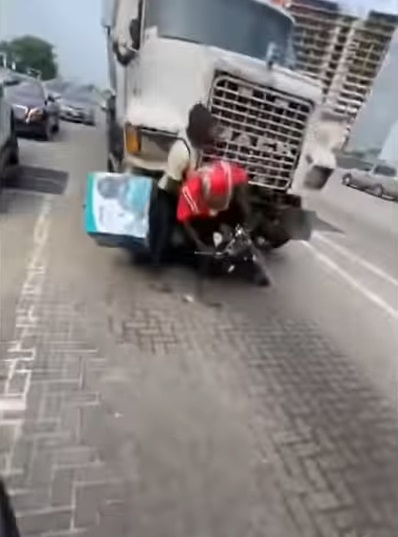 The driver and his passenger had sighted the marlian president in his car and hailed him profusely, until the 'koleyewon' crooner stretched his hand to bless them with cash.
However, while the rider struggled to collect the money from the singer, he lost control of his bike and drifted right under an incoming truck that almost crushed him and his passenger.
In the video a concerned Naira Marley was heard alerting the truck driver to halt his moving truck.
Naira Marley gripped in fear asked the driver to reverse, to save the life of the biker who seemed to be stuck.
The truck driver was able to stop his truck in time and the the biker ended up coming out of it unharmed.
Watch video below,
RSS: https://www.music-wap.com/feeds/posts/default?alt=rss