"I am ready to breastfeed you till the world ends, My p***y general manager" – Imo State Lady celebrates her boyfriend.
A Nigerian Lady from Imo State is currently trending on social media after her 'love message' to her significant other went viral on facebook.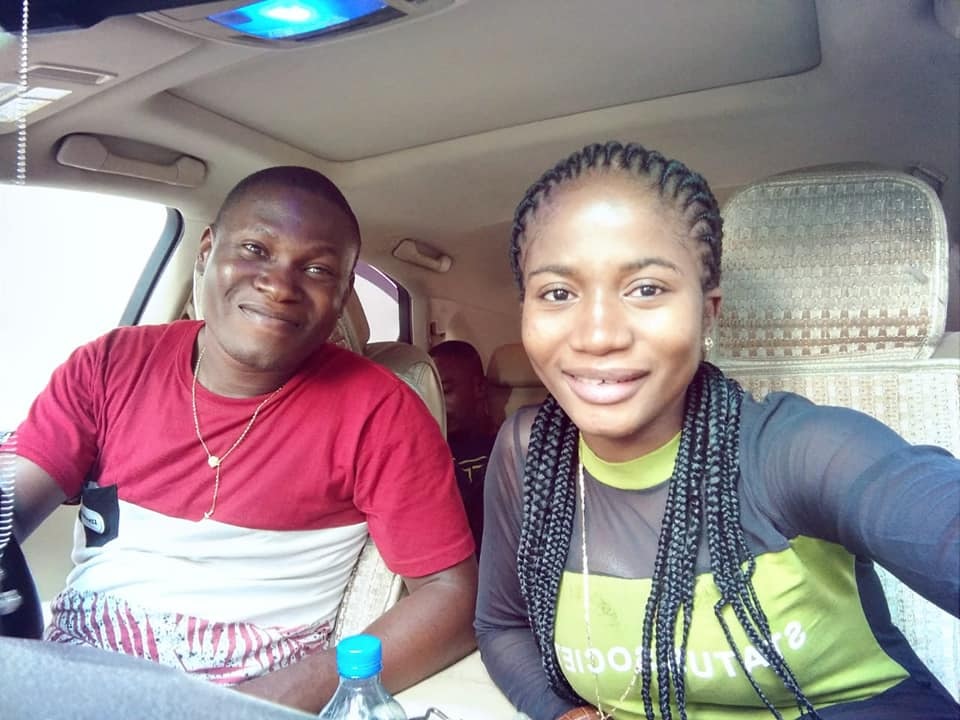 The lady who is obviously head over heels in love with her man shared loved-up photos and wrote an epistle that contained both deep and hilarious sentences.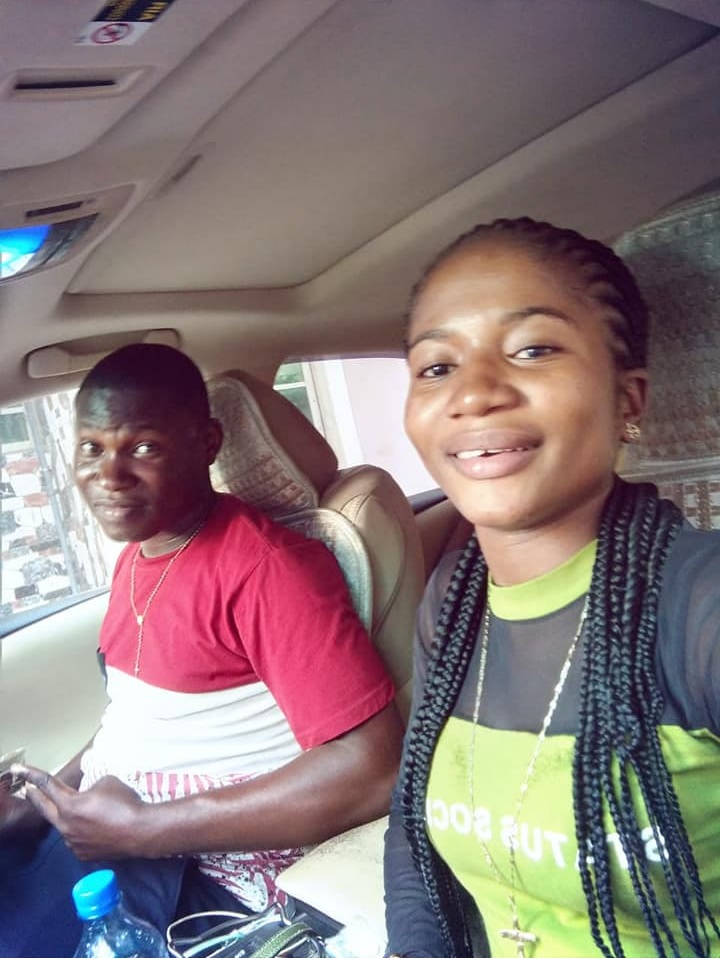 Sharing the photos, she wrote;
You have made me to stop wearing pants. U just keep on tearing my pants and destroying my bras. You are nothing but
My womb shifter
My pant remover
My waist bender
My pu**y general manager
My pu**y key holder and unlock

Ur d**k is my life ??. May u live long. My Indonesian Boyfriend. Am ready to breast feed u till world ends my heartbeat.

Pls if e pain u, go and hug transformer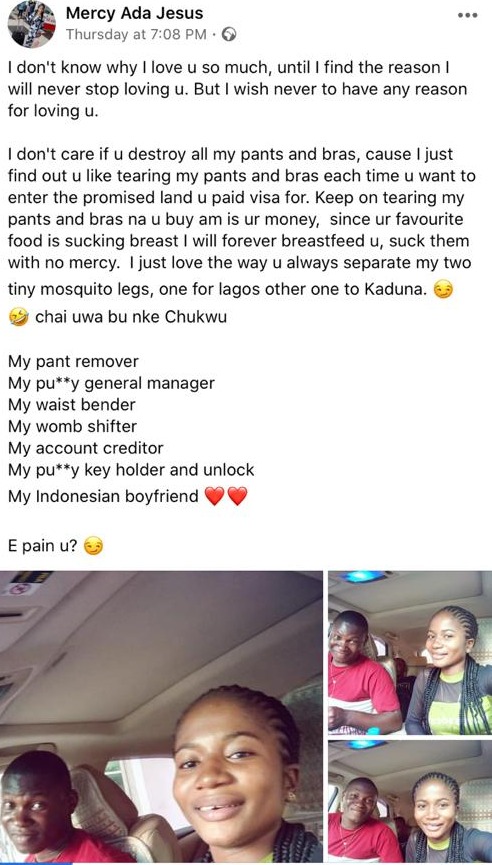 In another post, she wrote;
I don't know why I love u so much, until I find the reason I will never stop loving u. But I wish never to have any reason for loving u.

I don't care if u destroy all my pants and bras, cause I just find out u like tearing my pants and bras each time u want to enter the promised land u paid visa for. Keep on tearing my pants and bras na u buy am is ur money, since ur favourite food is sucking breast I will forever breastfeed u, suck them with no mercy. I just love the way u always separate my two tiny mosquito legs, one for lagos other one to Kaduna. ?? chai uwa bu nke Chukwu

My pant remover
My pu**y general manager
My waist bender
My womb shifter
My account creditor
My pu**y key holder and unlock
My Indonesian boyfriend

E pain u? ?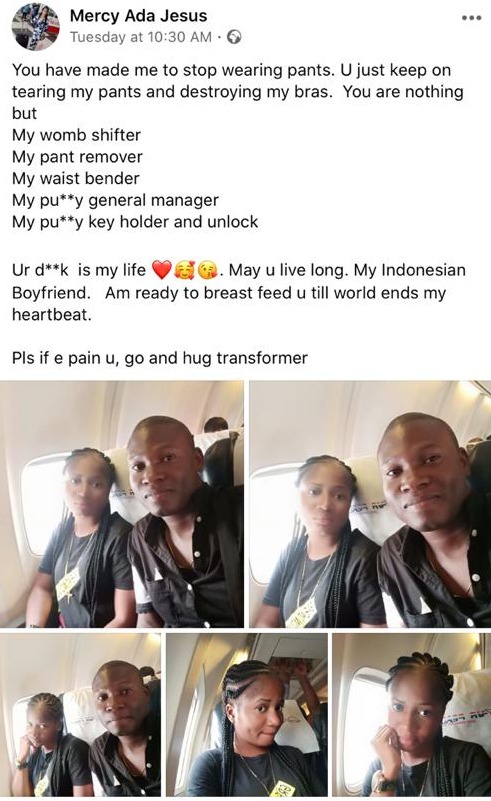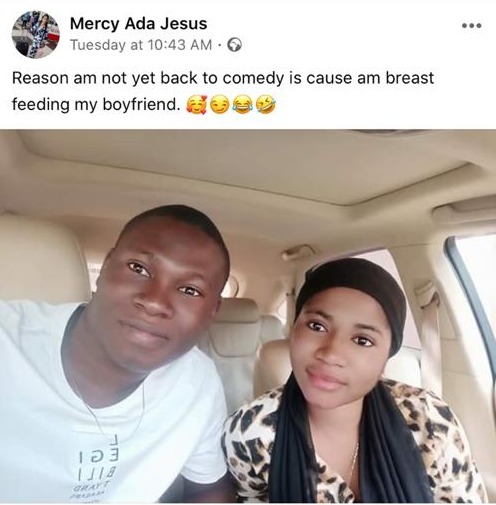 RSS: https://www.music-wap.com/feeds/posts/default?alt=rss