"I love my Kidney so i will reserve my comments" – Nigerians react as Odumeje threatens those mocking him
Nigerians have reacted to a video of Prophet Odumeje threatening to deal with those who mock and accuse him of staging miracles.
In the video shared by popular Nollywood actress, Rita Edochie, the man of God could be heard sounding a note of warning to those accusing him of doing fake miracles.
In his words,
"To those of you saying what you don't know about me and my family, the lion, I will settle you."
"No one can stop me when i start a fight"
Nigerians took to the comment section to react to the threats, and they cited "fear of Kidney disease" as the reason they would no longer say anything negative about the clergyman.
Promzy wrote ;
If not for my kidney who are you and odumeje that I can't drag
Tiana wrote ;
Hmmmmm, o lagbara ooo….if men were God, everyone go don die finish
……it is well with us
Judith wrote ; I dnt want to comment any cos i dnt joke with my kidneys
Kriston wrote ; I don't condemn anybody, people should learn from Ada Jesus ordeal…don't say what your not sure of, mind your tongue. It can kill. Saying it and later asking for forgiveness, prevention is always better than cure. Let's all be careful.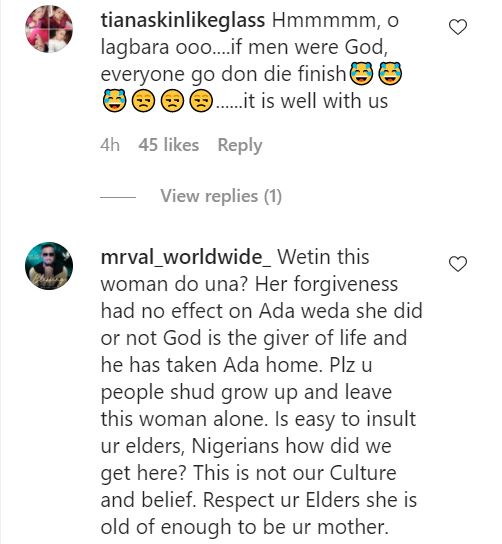 RSS: https://www.music-wap.com/feeds/posts/default?alt=rss