"Holy Ghost Fire! They must die!" – Watch video of some residents in Festac town offering prayers to God after pal tree went up in flames moments after lightning struck it
Chants of "Holy Ghost fire" circulated the air in a part of Festac town in Lagos over the weekend, as a palm tree suddenly went up in flames after lightning reportedly struck it.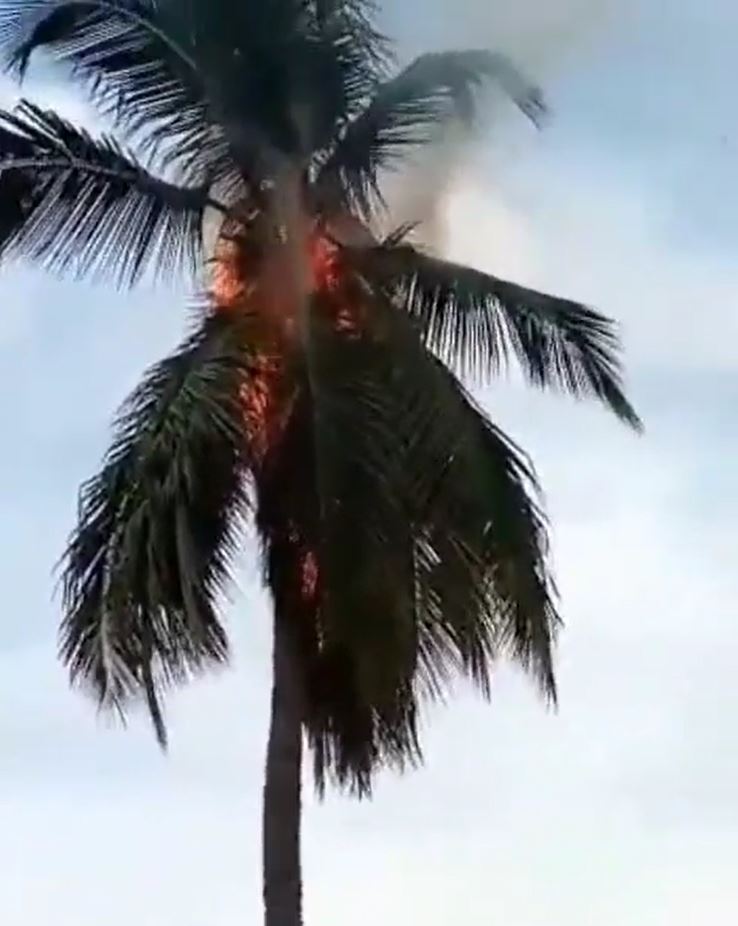 The moment the tree was up in flames was caught on camera and in it, the residents were in shock when they saw the leaves burning. Quite a number of them were of the belief that the fire shows that some evil people are being killed.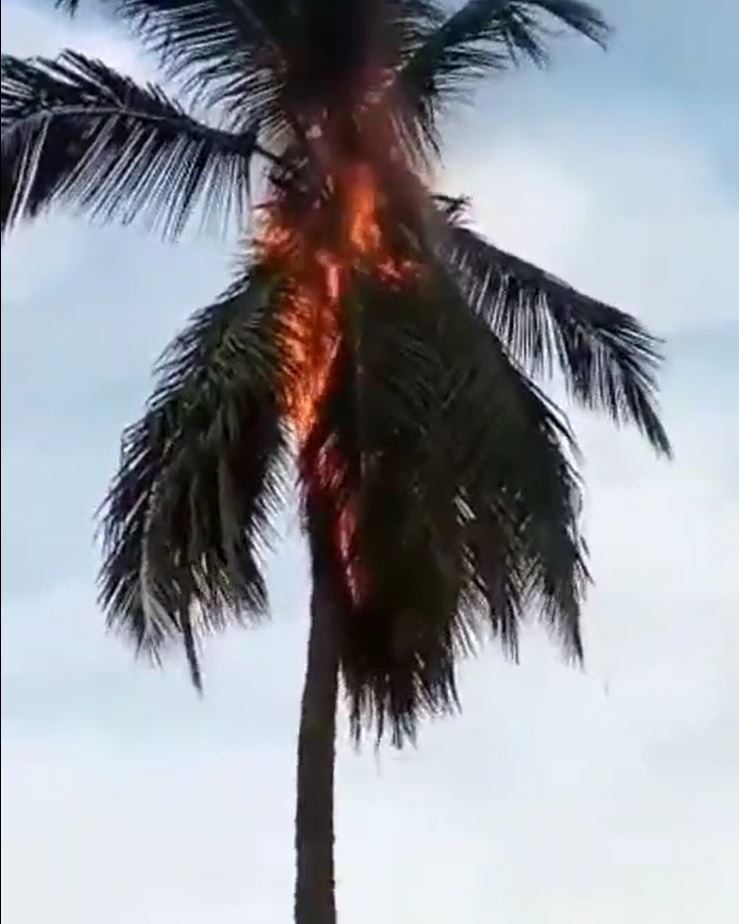 In some parts of Africa, it is believed that witches and wizards hold their meetings on trees.
Watch the video below,
In other news, Big Brother Naija 2017 housemate, Gifty Powers, berated those who stalk her page but never engage when she shares photos of her beautiful kids.
According to the mother-of-two, the aforementioned behavior is tantamount to that of a Demon.
In her words,
• If I post any of my two beautiful and blessed kids picture and you don't tap on the love symbol, KNOW THAT YOU ARE A DISGUISED WITCH.

• If you monitor my page, and you feel disgusted or irritated by any of my beautiful kid's picture, KNOW THAT YOU ARE A DEMON.

• Lastly, If you have a grudge against me and you try putting it on my kids, know that you will rot in HELLFIRE.
I know people with fake accounts will display their stupidity here .

IF YOU DON'T LIKE MY CAPTION, YOU ARE POSSESSED
REPENT!!!!
FOR THE KINGDOM OF GOD IS AT HAND!!
RSS: https://www.music-wap.com/feeds/posts/default?alt=rss