"I am not a sin" – Nigerian lesbian activist, Amara accuses 'demonic' Christians of shaming her
Nigerian lesbian and gay activist, Amara has accused Christians of shaming her because of her sexuality.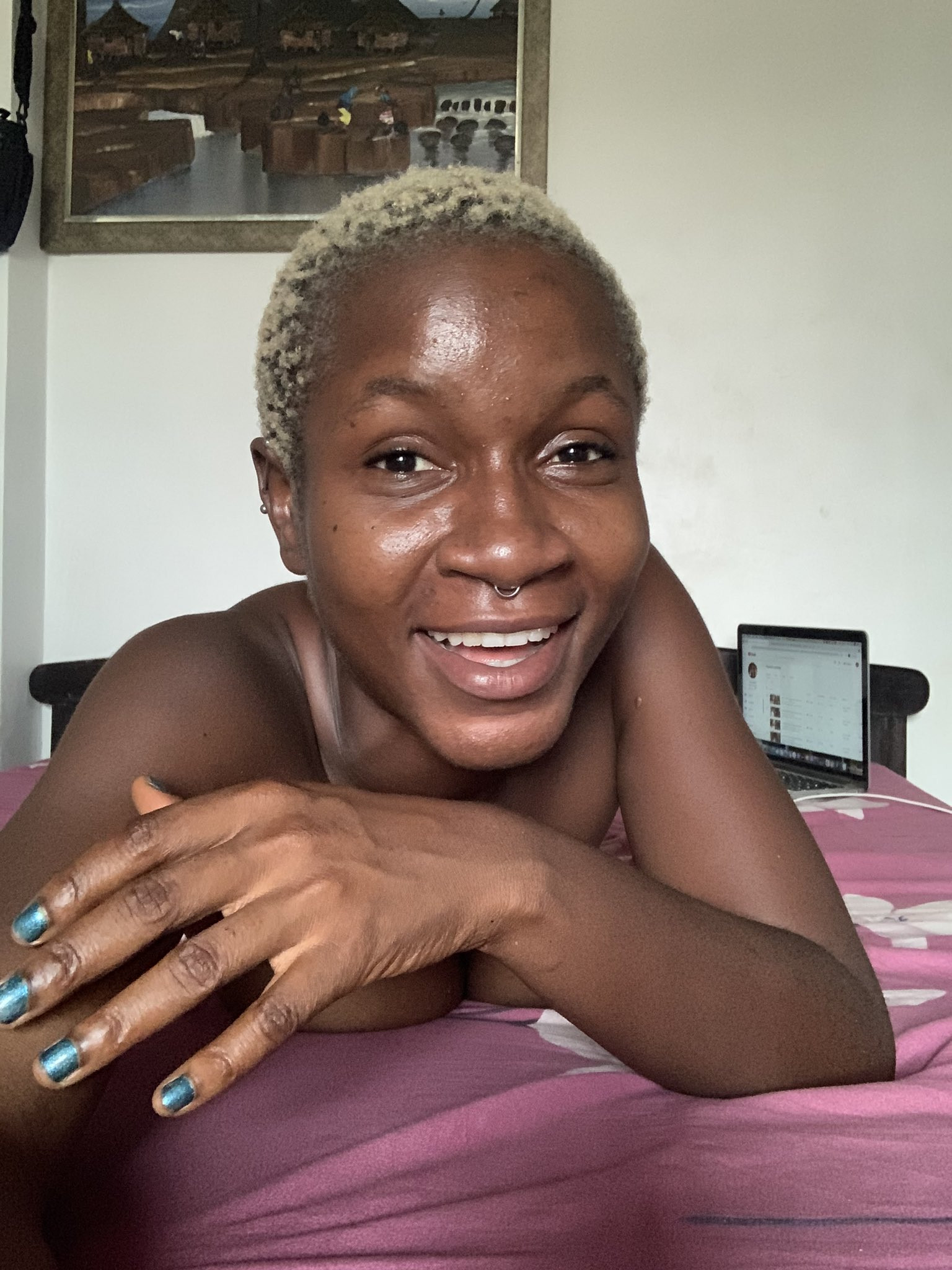 The digital creator shared screenshots of comments left on her YouTube channel by the supposed Christians who she described as demons.
According to her, Christians go out of their way to pray for her and most times shame her like she's a sin. Emphasizing that she's not a sin, the lesbian urged the 'custodian of morals' to live and let her live.
In her words,
"Turned everyday, this is what I deal with. Christians going out of their way to shame me or pray for me like I am sin. I really want to scream but we go dey use play play answer away these demons. I AM NOT A SIN".
In another post she wrote,
"Religious fanatics are exhausting walahi. there are days I want to legit scream at my phone. but who that one go epp?

"Anyhoo, god bless god cause all of us nah image of god o. anything wey you see for my head, just know that it is the image of god. T for thank you".
See her post and comments below,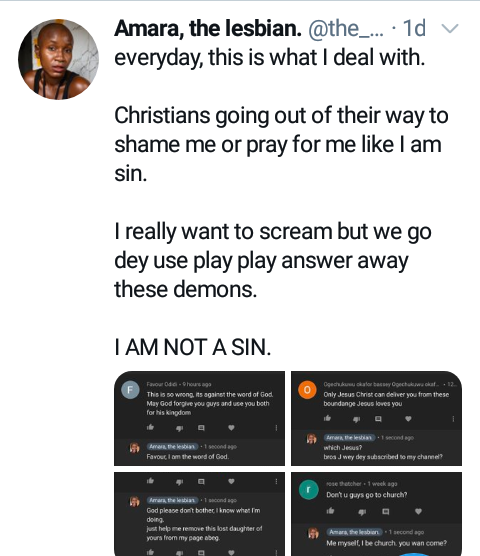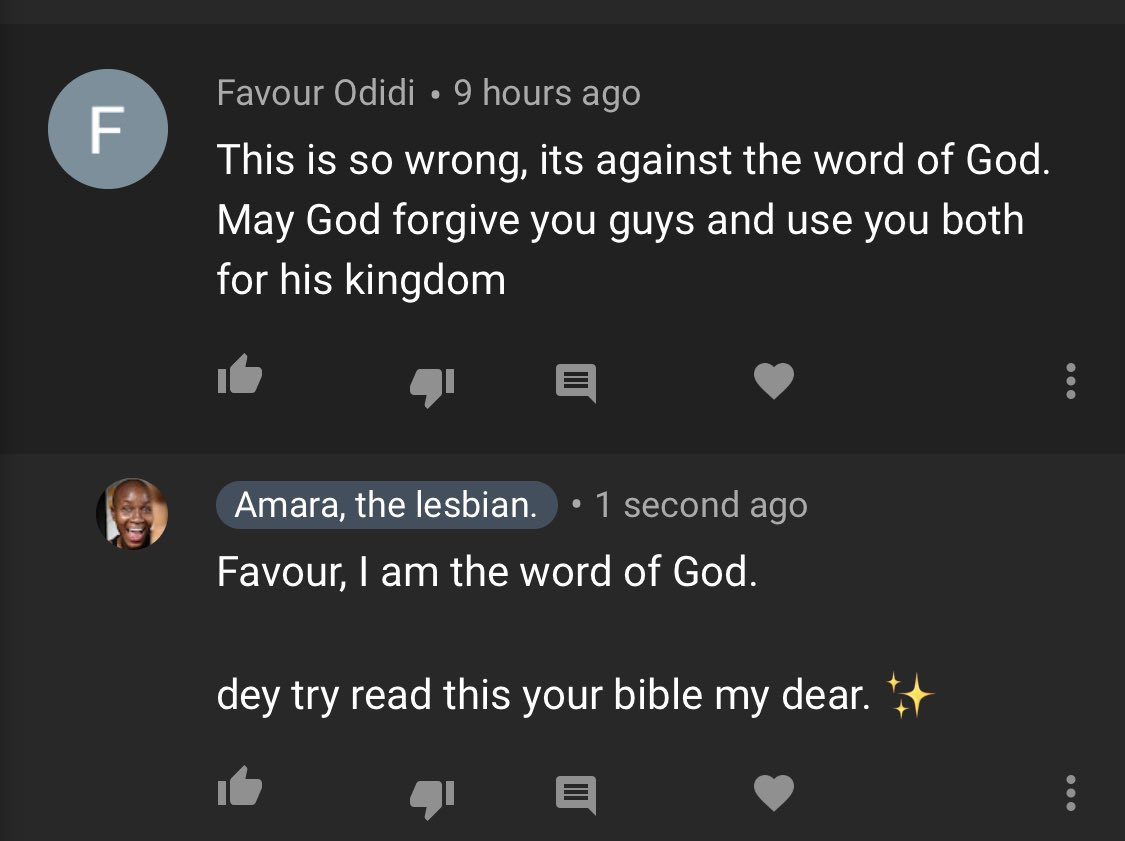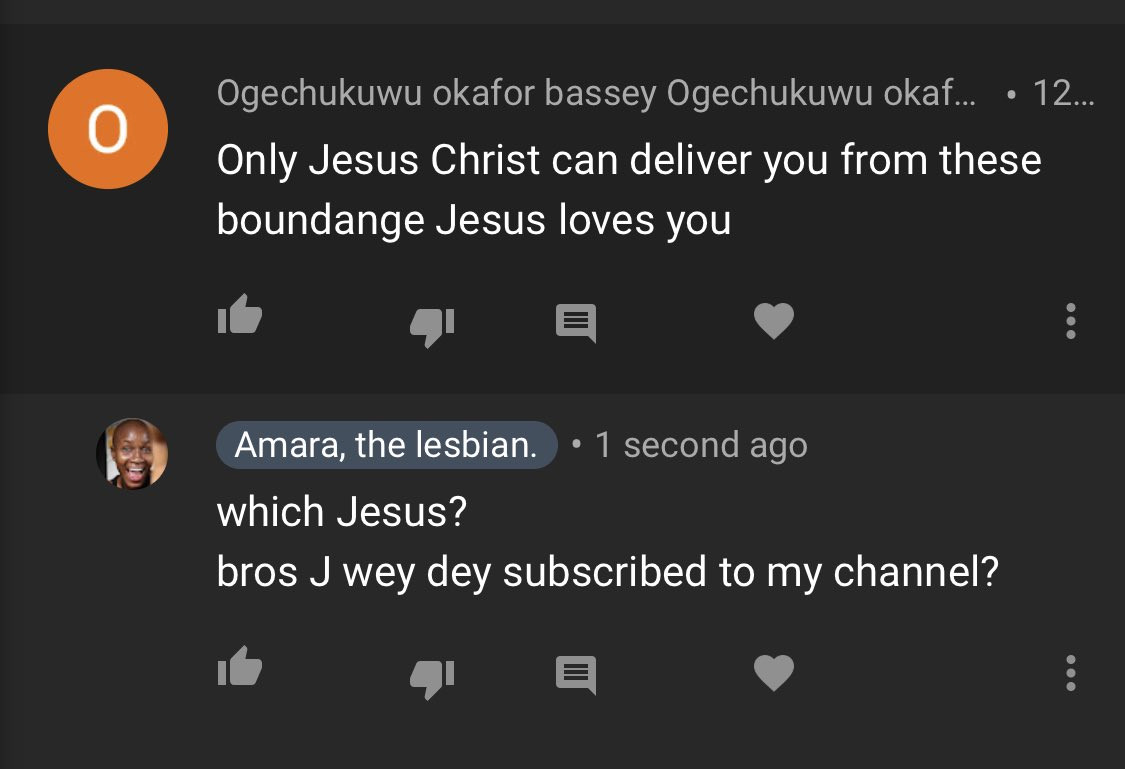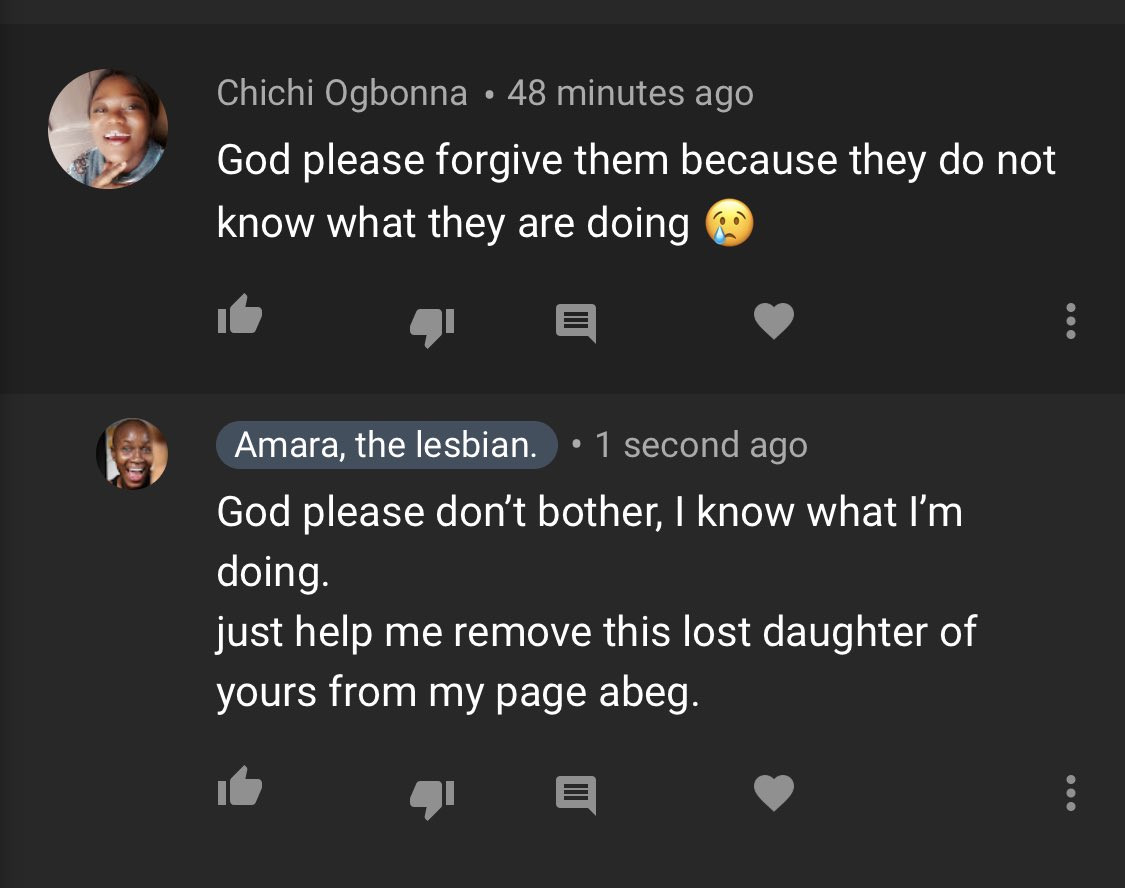 RSS: https://www.music-wap.com/feeds/posts/default?alt=rss