Moment an alleged Diplomat stopped his car to pee by the road in Nigeria
A viral video shows the moment a suspected foreign diplomat stopped his car to pee by the roadside in Nigeria.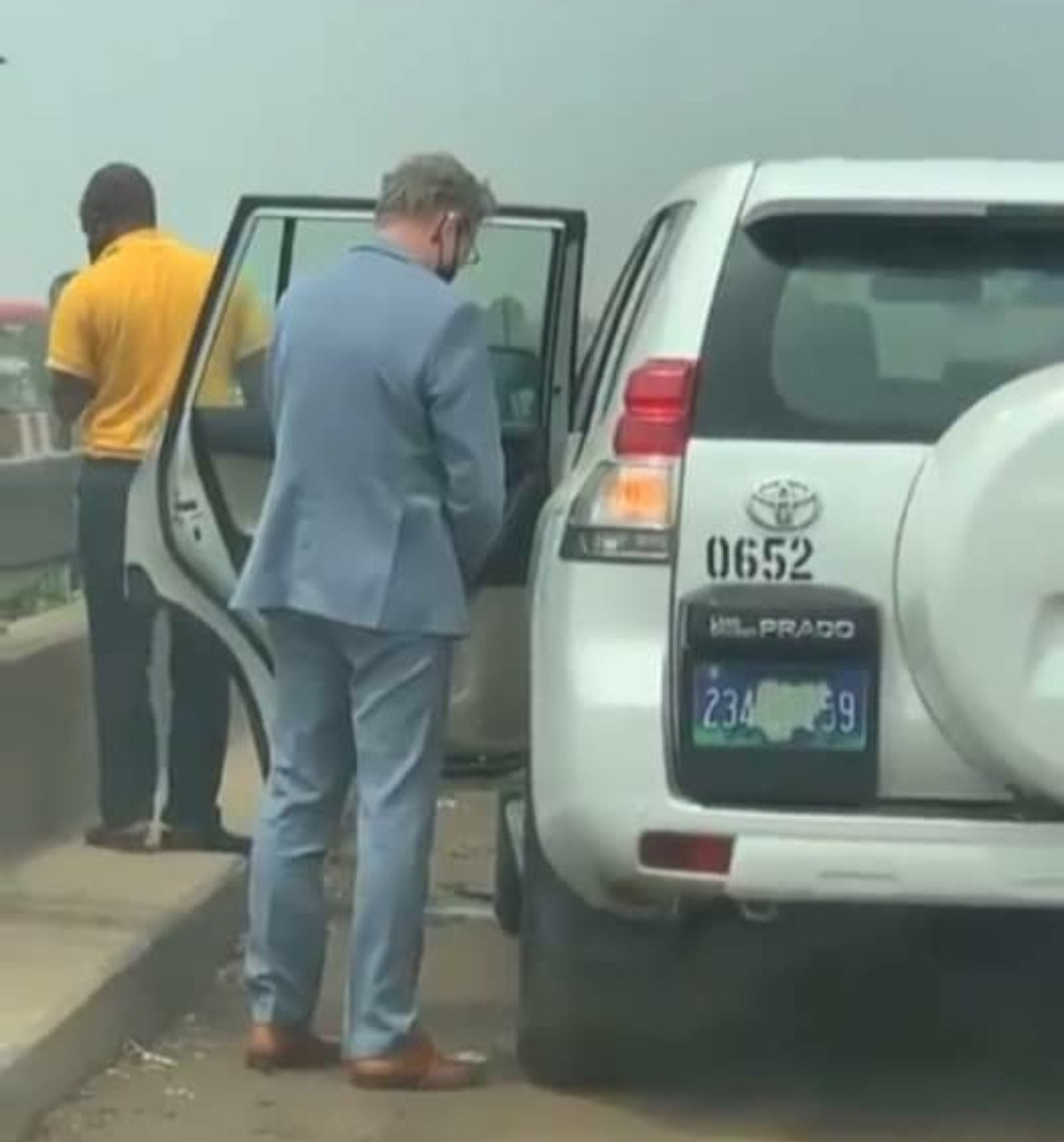 In the video, the white man could be seen peeing by his Toyota SUV, while his driver stood watch.
The man, who filmed the video, could be heard in the background criticizing the diplomat for peeing on the road, when he wouldn't dare it in his home country.
Watch the video below,
The video has been met with mixed reactions on social media. While some netizens defended the diplomat's action because peeing by the roadside is not a serious offence in Nigeria, others condemned him for not upholding his country's standards.
See some reactions below,
greatedyk wrote, "Simple. He's adopting what he has observed and he has been told. Different countries, different standards."
missfisyh wrote, "Can he do this in his country, I don't blame him. It's our government I blame for this see finish. A country where there is no law and order, this is inevitable
"
juliexvibz wrote, "What he would never try in his country. It's either the driver told him to or he's been seeing people doing it."
ednazblog wrote, "Nigerians in Nigeria do this and get away with it,so why can't a foreigner living in Nigeria do same. Abeggi"
RSS: https://www.music-wap.com/feeds/posts/default?alt=rss