"Why is God not letting me meet this type of people" – Bobrisky reacts as man takes his life in Abuja
Crossdresser, Okuneye Idris, popularly known as Bobrisky, has expressed sadness over the death of Emmanuel Omole, the young man who ended it all over life's challenges in Abuja.
It was earlier reported that Emmanuel Omole, a talented photographer, committed suicide in his residence in Abuja, the Federal Capital Territory.
According to viral reports, Emmanuel Omole left a two-page suicide note, recounting his life struggles and how he saw himself as a failure in life.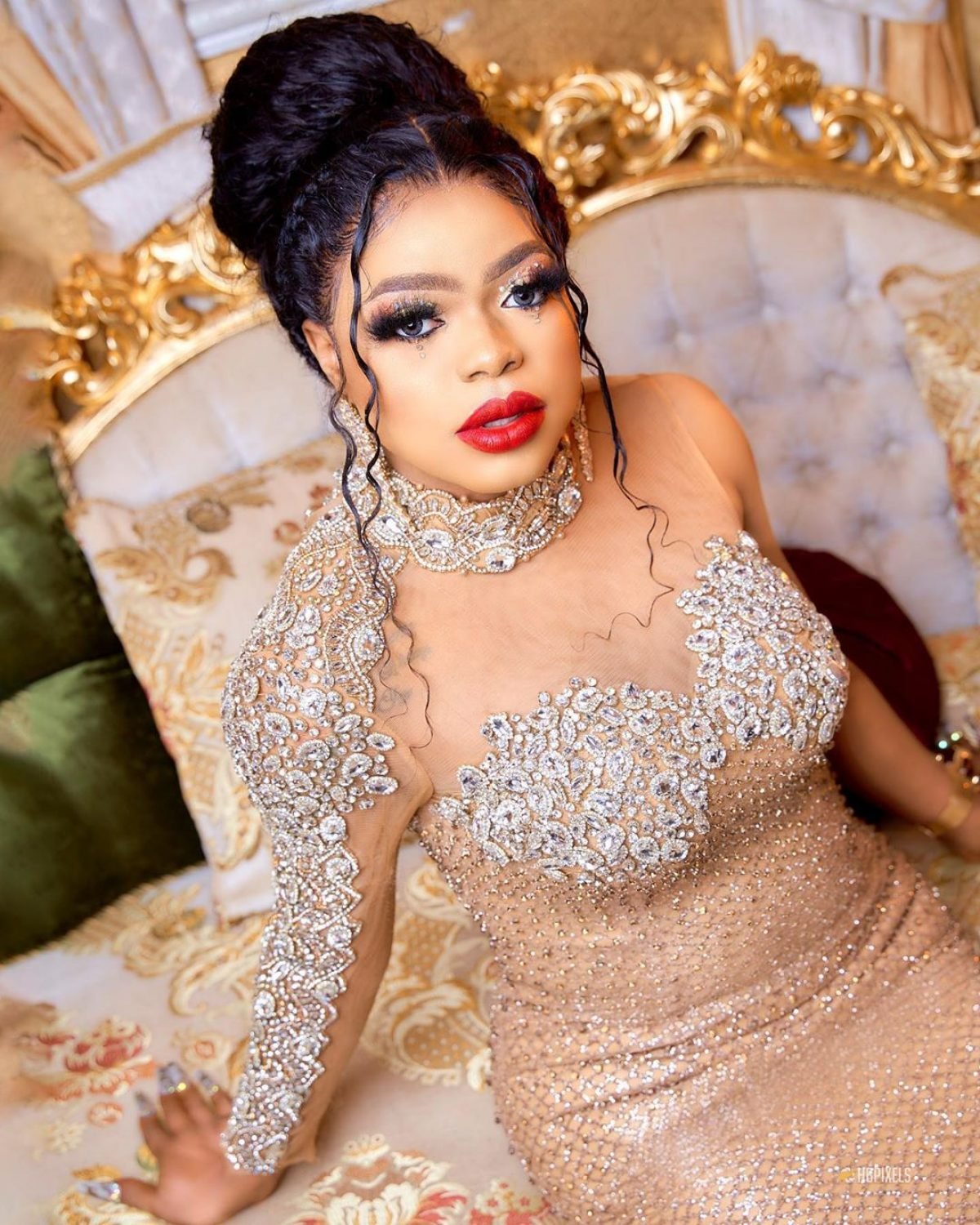 "I haven't been OK for a while." I'm really fighting some battles that I can't even tell anyone about. I wish I could open up to people close to me. I have been dead inside for too long," he wrote in part.
Reacting to the tragic news, Bobrisky shared a screenshot of the deceased's final note on his Instagram page, and questioned why someone would decide to end their own life, regardless of how difficult things may be.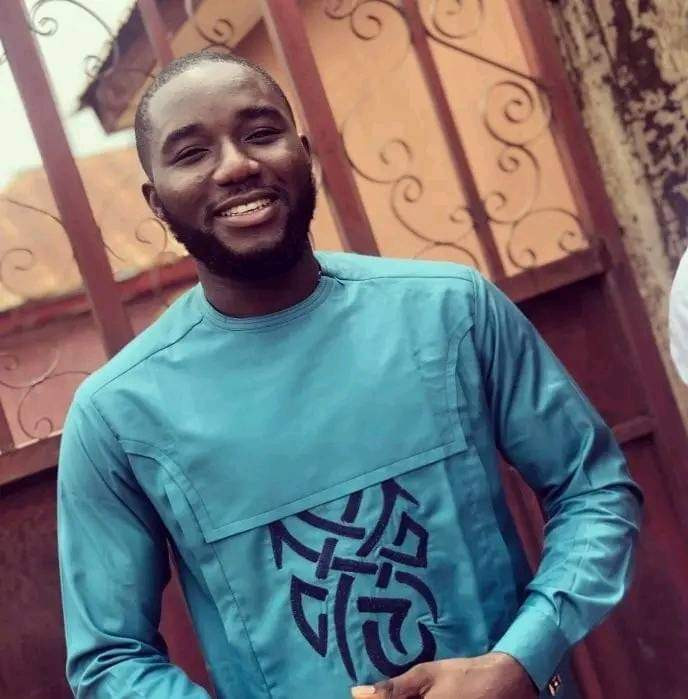 The philanthropist who's known to have rendered help to some people in need in the past wondered why he never encounters people who have given up on life, so he can help them.
"Haaaaa before dis step of taking ur life come into ur head pls speak to someone. Why would you just decide to take ur life like that ? Dis world that is too sweet that many of us don't want to leave forever especially me. There are up and down but taking ur life shouldn't be ur solution pls i beg. Why is God not letting me meet dis type of people not the fake ones. See his tears on his note
he has cried and cried damn. Sad may his soul Rest In Peace." He wrote.
See his post below,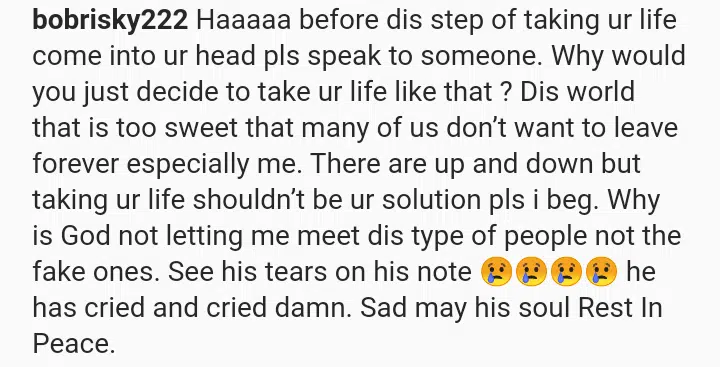 RSS: https://www.music-wap.com/feeds/posts/default?alt=rss