"I never slept with Shatta Wale" – Ghanaian actress, Efia Odo says
Popular Ghanaian actress, Efia Odo has revealed that she has never slept with Ghanaian reggae-dancehall star, Shatta Wale.
The media personality made this revelation on Twitter during a Question and Answer session she had with her followers.
Efia had stated that she has heard crazy rumors about herself and would like to hear from her followers the crazy things they've heard about her.
"The shit I hear about myself is crazy
. What's the craziest thing you've heard about me ? I would love to hear this," she tweeted.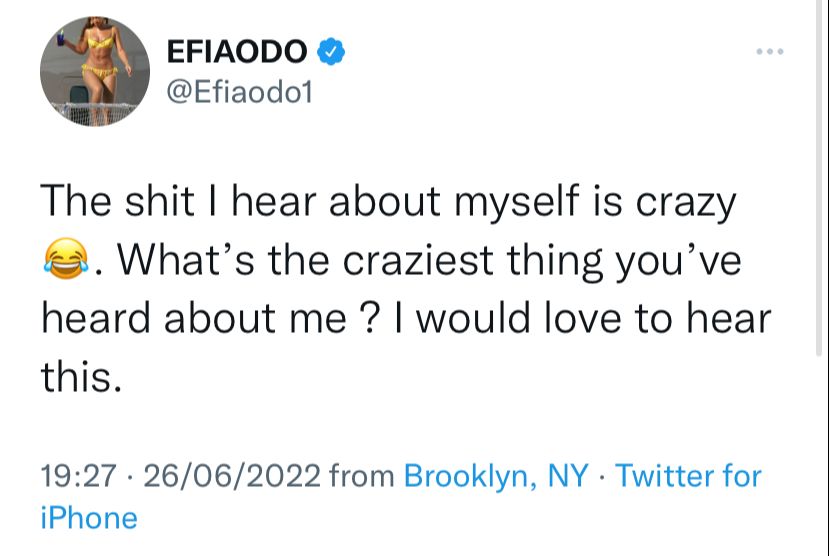 In response, an inquisitive follower asked if it's true that she has slept with Shatta Wale, however, Efia disclosed that she and the singer never had sex and they were just friends.
"False. I'm closer to men than I am with woman. Charles was another close friend of mine," she said.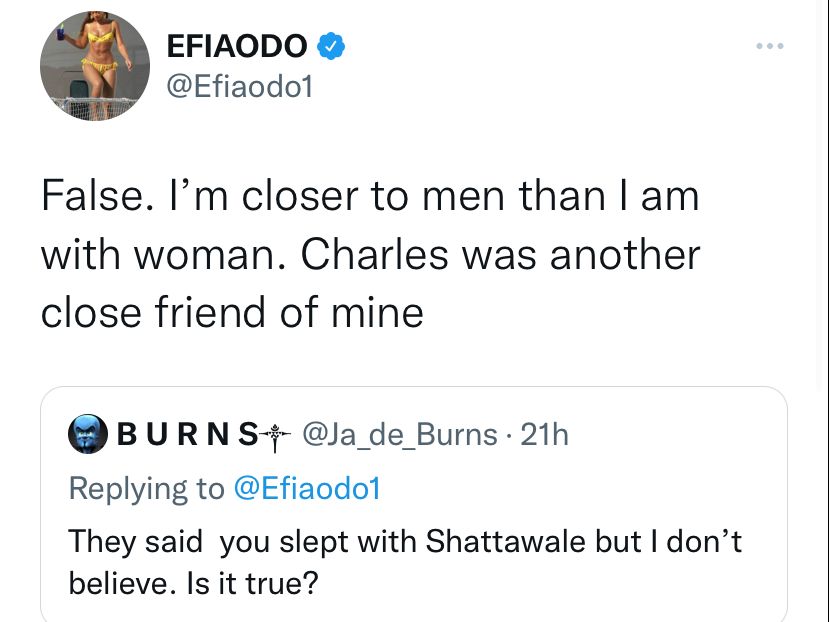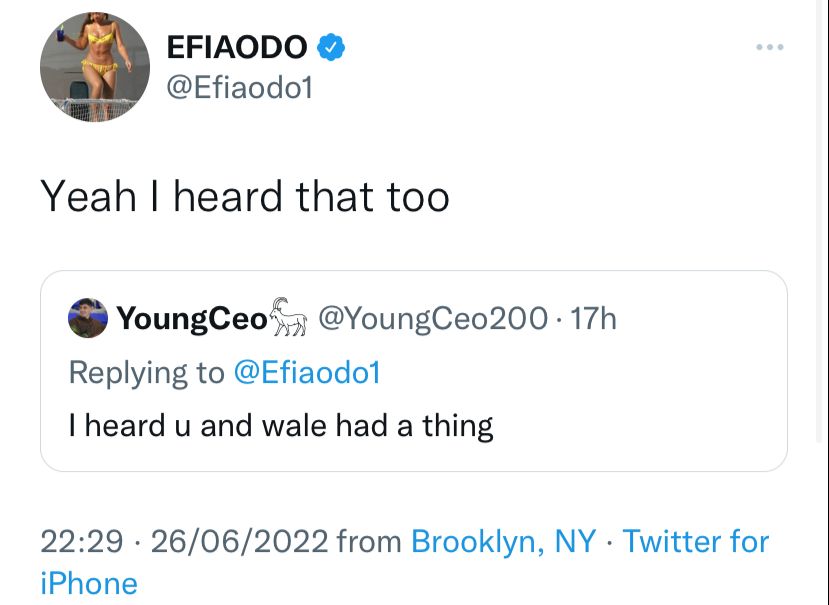 RSS: https://www.music-wap.com/feeds/posts/default?alt=rss