Munir, Regina Daniels' 2-year-old son, joins the BUGA Challenge and does epic dance moves [video]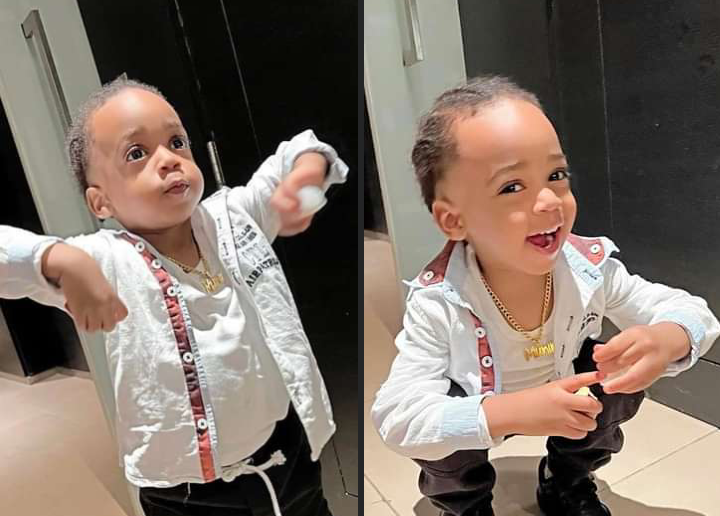 Munir Neji Ned Nwoko, the 2-year-old son of Nigerian actress Regina Daniels, has joined the BUGA dancing contest.
On the prominent social media network, Instagram, a video of him unleashing some incredible BUGA dancing moves were published on his verified social media profile.
The video has elicited some emotions from social media users who can't get enough of it.
Watch the video below
View this post on Instagram

Some reactions the video got are;
destiny.daniels01 – Moon looks so good
mimimark3 – Why did I suddenly start nodding with him 
So adorable 
janeime1 – We ain't ready for moon 
.. He's gonna show us pepper 
.. His swag alone
.
mapiatea – Moooon 
san_shirl – Those dance moves
anyanwucfavour – Mooooooooooooooooooooooooooooooooooooooon
 so cute and adorable 
reysa_babes – 
 so beautiful
omoye_mary – Go boy!!! Yazz
 is the swag for me
mariquita_officiall – Our dancer a.k.a the cutest of them all
official_adauresimeon – Moon with the vibes 
adorable_joan – 
 serious matter
onyeche_okoh – 
Our moon is in da mood 
cilla.bae – 
therealesthereduh_ – Prince wey get correct vibes
 happy celebration beautiful people