It's Timaya that told me to lambast Ruger – BNXN spills [Video]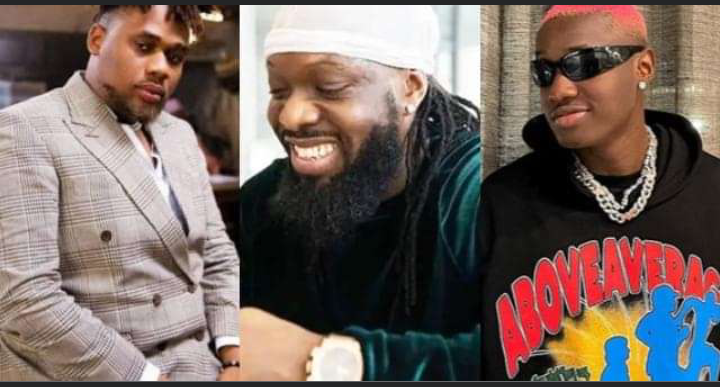 Budding singer, Daniel Benson popularly known as BNXN, has revealed the advise he got from Dancehall star, Timaya amid his beef with Ruger.
BNXN and Ruger have clashed on Twitter a few times and it all started when the 'Bounce' singer bragged that he is better while replying a fan.
Speaking during an interview on Naija FM, the 'Confident' crooner said Timaya told him to respond to the post because it was disrespectful to him.
He, however said that it got to him because Timaya is someone who hardly gets involved or bothered about beefs and controversies.
BNXN also noted that Burna Boy, who was his former boss, told him that the industry is fake so he should not be too friendly with other musicians.
On Thursday, BNXN, and his colleague, Ruger had a war of words on microblogging platform, Twitter.
It was a continuation of a beef that started in July 2022 when Ruger while replying a fan said he is better than the 'Lenu' crooner.
"I love Buju, he's good but he's not better than me. Everything I've done since the beginning was only RUGER. All my hits are JUST RUGER. I'm always proud going on stage around the world with my own hits and everyone is singing along. You see the difference?" he wrote.
GISTLOVER recalls that the recent clash on Twitter started after BNXN celebrated his new project, 'Bad Since '97, which currently tops the Apple Music's Nigerian album chart, by sending shots at Ruger.
He shared an image of the album's position on the charts and referenced Ruger's lyrics from his song, Girlfriend, in a bid to shade him.
BNXN tweeted, "What if I, what if I what if I, COOOKKKK #BadSince97"
Responding to the tweet, Rudger mocked him by saying that he should first get a hit song without featuring any artiste before he can talk to him.
He also mocked singer over his body size in a post on his Twitter page.
Ruger tweeted; "Get a solo hit then talk to me fatty bum bum."