Life na stage by stage – Fans react to video of Olamide performing 'Eni Duro' 12 years ago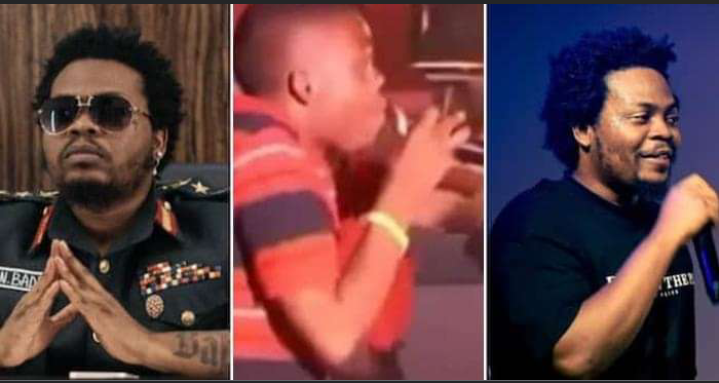 Before Nigerian rapper, Olamide Adedeji became the heavyweight he is today, he paid his dues like many up and coming musicians in the industry.
A throwback video of the rap ace performing his breakout single, Eni Duro, has surfaced online and taken fans down memory lane.
He is the founder of YBNL Nation, which has birthed other top stars like Adekunle Gold, Lil Kesh, Fireboy DML, Chinko Ekun, DJ Enimoney and the latest being Asake.
In the old video which dates back to 12 years ago, Olamide, who was a novice, performed energetically to an audience who did not know much about him.
Watch the video below:
Fans were of the opinion that he has paid his dues and deserved accolades.
happiokos_comedy; Life na stage by stage 👏
kingkachi7; Believe!!!#Legend❤️
thereal2shy; I remember this day. Na kennis music festival for ftk town
stallyboio4; This will let you know there is nobody that can't make it in life
official_djpopcorn; Omo see how those men dey look baba God i bend for King Baddo again 🙌🙌❤️❤️
official_ceejohn; D hustle no b 2day😢😍❤️🔥
ayrubber; See how they all looking…they never seen anyone spit like that 🔥
bright_uchegbu' See him polo 😂
iamkennyexy; The HUSTLE is f'ing REAL!!! All Dues PAID!!! No GIMMICKS!!! ❌
iamjosmak; Chai ….living legend toh baddd ❤️
pellaybnl1; 🎶🌚 MY Goat 🐐🥲 Idolo
toprealty.ng; I tap from Grace.
CorrectNG reported last week that David Adeleke better known as Davido, affirmed that he and rap star, Olamide deserve National Honours.
He made his sentiments known in a post on his Instagram page by reposting a post from a fan who advocated for them to be honoured for their contribution to the society.
According to him, both artistes have single-handedly created stars that have remained relevant even without having Godfathers.
Davido further agreed that they have made many people in the entertainment industry to become millionaires which are the reasons they believe the national honour is deserved.
The DMW boss called on the whoever wins the presidential election in 2023 to give acknowledge them the necesary accolades.
The post reads; "Davido and Olamide deserve national honours. Only the two of them have singlehandedly created 'sustained stars' without Godfather help and have made many millionaires."
Davido added; "Next president gotta fixup @olamide".