Tennis fans outraged as 16-year-old star's dad and her coach grab her backside after her qualifying win at the US Open (Video)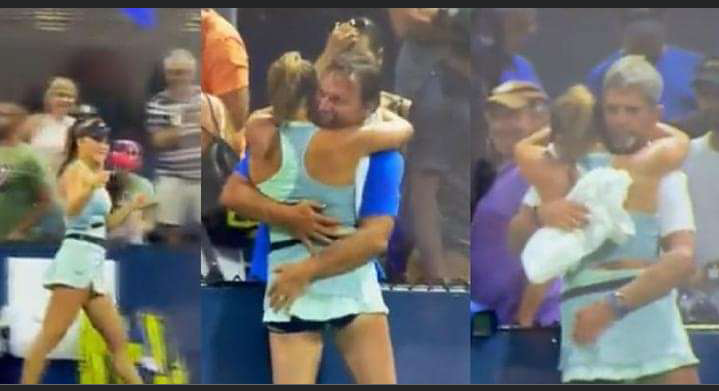 The way 16-year-old tennis star Sara Bejlek's father celebrated her significant US Open qualifying victory has drawn criticism from netizens and sports fans.
Netizens expressed disapproval of the manner in which the father of the tennis prodigy celebrated her win.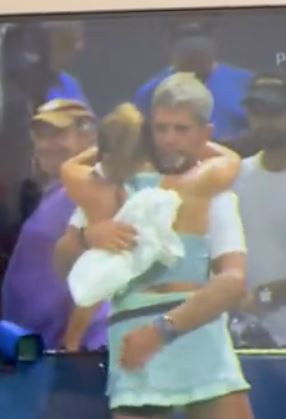 In the video that has stirred reactions from social media users, especially tennis lovers, Bejlek shakes hands with her opponent and the chair umpire before walking over to a man standing courtside, who has been identified as her father.
Elated, the proud father gives his daughter a warm hug and several pats on her backside.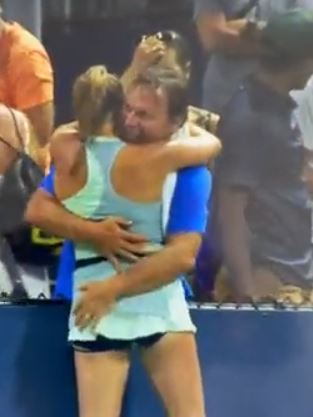 She then walks over and hugs another man, identified as her coach, who also pats her on the butt.
The video, which has now gone viral, caused an uproar among sports fans and social media users, who maintained that the way the men celebrated the 16-year old after her victory was inappropriate.
Reacting, a tweep wrote,
"There's absolutely no reason to touch a 16yo girl on her butt like that. It's beyond inappropriate. As the video progressed it got worse and worse".
Another Twitter user wrote,
"Creepy coaches. What the hell?? I need more people to see this and talk about his because they literally caught them in 4K how is this not being talked about???"
Some social media users, however, noted that it is a common practice in the Czech Republic.
"It is pretty common in Czechia. Not something I would do, but many men just don't think about it in a sexual way. Google our Easter traditions, you might be shocked", a Twitter user wrote.
Watch video below,
witter user wrote.
Watch video below,