Tw3rking Goes Wrong For A Lady As She Falls While Tw3rking On A Bus Shelter (Video)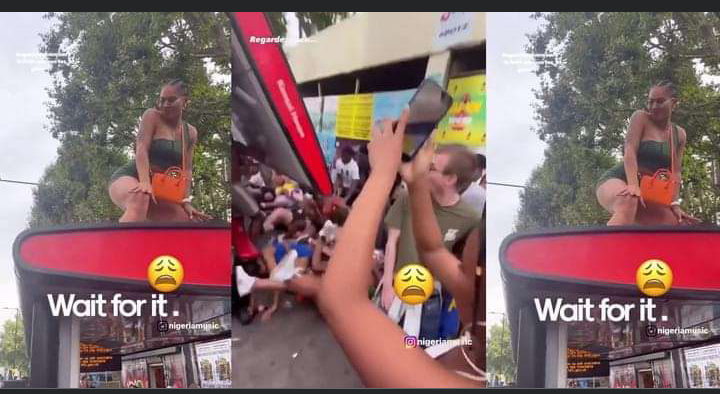 Many social media users were unable to remain silent after seeing a video of a young lady twerking on top of the bus shelter.
As most people are aware, a bus shelter's primary function is to protect its passengers from wind and rain; yet, this lady was spotted twerking on top of the structure.
The lady seems to have been a part of a group that went on a demonstration or stroll. The lady then went onto this bus shelter and began twerking as a kind of entertainment for herself and the group.
Along with her, her coworkers ascended the bus shelter and got up to dance. They were all dancing when the bus shelter shattered because their weight was more than its capacity.
Following the discovery of this video on social media, several individuals said that this was the advantage of damaging state property for the sake of protest.
The bus shelter's failure will undoubtedly result in injury for the woman and her coworkers.
Watch the video below;