Instagram Comedian, Chief Obi builds a new house in the US (video)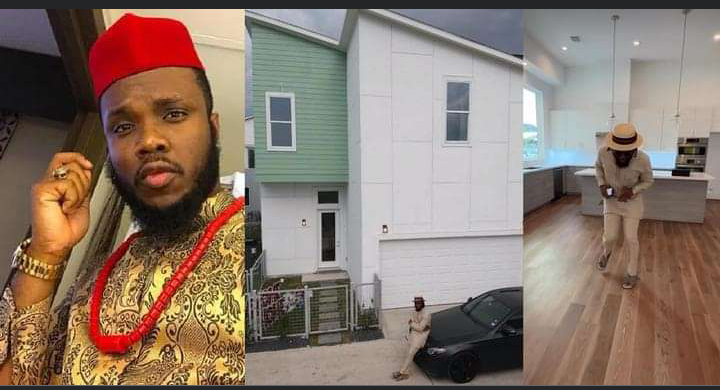 Popular Instagram comedian, Henry Obiefule otherwise known as Chief Obi, has become the latest home owner in the United States (US).
The excited media entrepreneur took to his Instagram page to share the good news with his fans and followers, along with a video of the new property.
He reminisced on the struggles he went through before getting to where he is today and thanked God for his new home.
He captioned it,
"Baba God, your doings too choke abeg!!! The journey to get to this point in my life hasn't been all rosy…those people close to me know the story!! Grateful for the continues blessings upon my life!! Thank you Jehovah! #NewCrib.
S/O my Realtor Extraordinaire @damitherealtor you did that!!"
Watch below,
In August 2021, Chief Obi became a citizen of the United States (US).
Chief Obi who couldn't curtail his excitement took to his official Instagram page to share the news with his over 300k followers.
The excited comedian joked who about his accent changing to that of a typical American citizen in less than 24 hours after his application was approved.
Sharing the good news on social media, he wrote,
"They done messed around and made me a citizen!!! Wheeew…in less than 24 hours my accent changed along with my passport color. The last slide is my current mood 
 My fellow US Citizens wassssup mehhhn shiiii 
 Abeg if you're a us citizen put OUR American flag 
 in the comment section so we can identify ourselves!!! Let me go to Greece for lunch real quick I'll be right back. I want to test if the passport is working 
"Many thanks to my super attorney @uchenatasha @themercylawfirm She did the damn thing!!! The most professional!! Left no stone unturned. If they ask for one document she will send 5 
 Thank you! Thank you!! Thank you!!!"