Why I stay off negative people in my life – Regina Daniels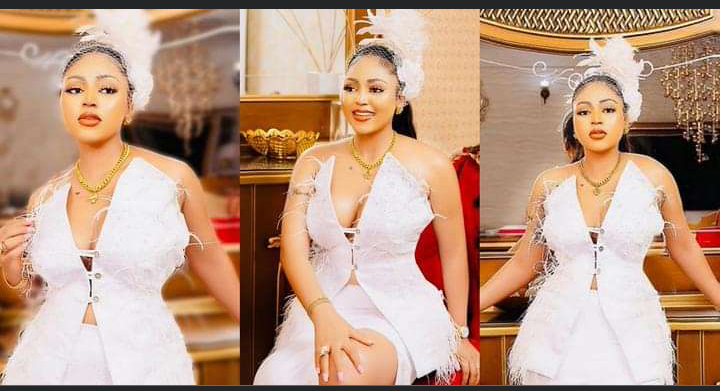 Nollywood actress, Regina Daniels has revealed why she stay off negative people in her life.
She disclosed this via her Instagram page as she also left many of her colleagues and fans drooling over her custom made outfit.
Given the reason of her staying off negative people, the mother of two stated that she live with love in her heart and kindness in her heart.
Regina Daniels wrote:
"I live my life with love in my heart, and kindness in my eyes and I avoid people who don't align"
Photos:
Music-wap.com recalls that the actress shared a stunning mother and son photo moment.
According to her, her son, Prince Khalifa is the littlest person in her life that occupies a really huge space in her heart.
Regina Daniels welcomed Prince Khalifa on the 29th of June, 2022, saying her two sons had marked a blessed date for her and her family.
"June 29th is indeed a blessed date for me and my family… With so much joy in my heart. I announce the birth of my second son. Moon and younger brother are definitely gonna be each other's lifetime companion, partner in crime with an unbreakable bond in Jesus name coupled with the fact that they share the same birth day… I am so blessed. You got your best gift and I'm so happy you get very excited when you see babies".