I learnt songwriting from Burna Boy, he's the best – Omah Lay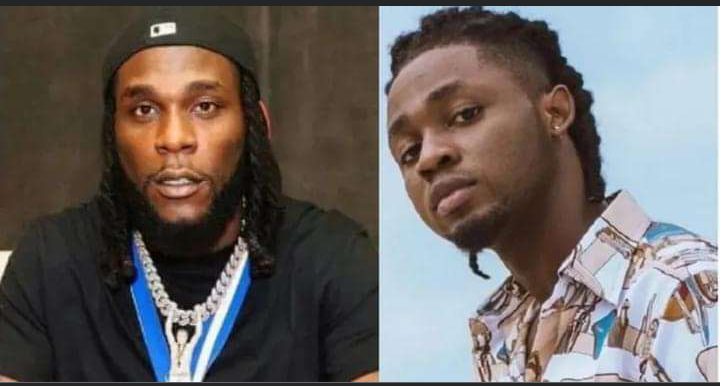 Nigerian Afropop singer, Omah Lay, has said that African Giant, Burna Boy is at the top when it comes to songwriting.
He stated this during an interview on Pulse One On One with broadcasters, Motolani and Kemi Smallz, noting that he learnt from the Grammy winner.
According to Omah Lay, he's been listening to Burna Boy from when he stayed in Port Harcourt, and he knows that no one in the industry can measure up to the Grammy winner's pen game.
He also recounted the time that he declared himself the best in songwriting, saying that before he tweeted his thoughts, he almost said that he was the second best after Burna Boy.
"Hahaha! Nobody comes close to me with the pen", he had tweeted.
But he later texted the self acclaimed African Giant not to take his tweet seriously.
Omah Lay said he learnt the art of writing songs from Burna Boy and he does not think anyone else is that good.
Omah Lay restated that he listened to Burna his whole life.
Watch the interview below: