"The jacket isn't part of my N50m designer clothing; it was given to me by a stylist" – Portable roars after man revealed where he bought his 'okirika' (Video)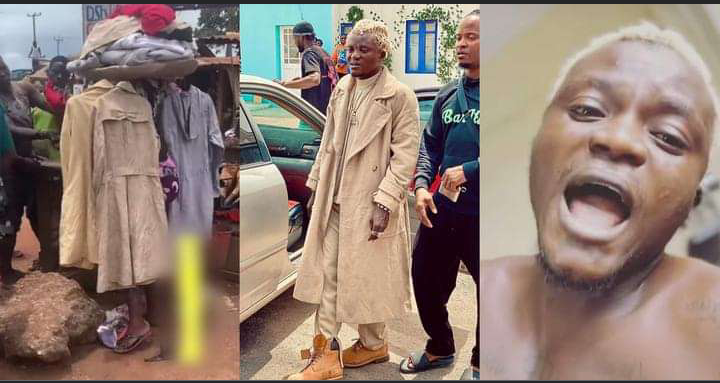 Controversial music star, Portable has reacted after a man revealed where he allegedly bought his jacket.
It would be recalled that days ago, the singer in an interview, bragged about how he spends millions on what he wears, claiming that he even spends more than the jailed socialite, Hushpuppi.
A blink of an eye later, a man revealed a roadside shop where he claimed that Portable had supposedly bought a jacket he was seen wearing.
Reacting to this, the Zazoo star stated that the jacket wasn't bought buy him but was given to him by a stylist when he wanted to shoot music video with singer, despite telling him he has his own clothes and shoes.
Watch him speak below: