"My Father Wants Me Back": Little Albino Girl Glows in Transformation Photos Yrs after Getting Rejected by Dad (Video)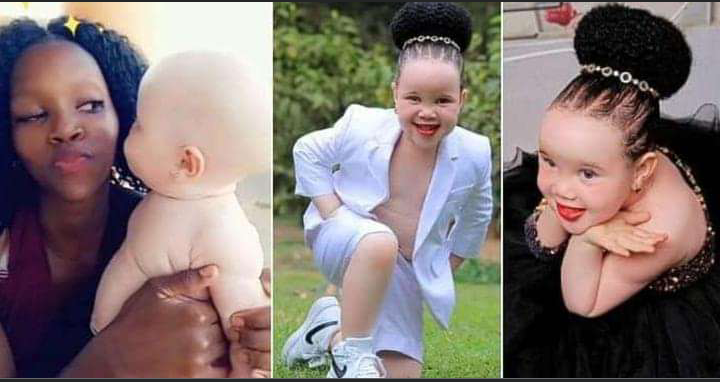 A proud mother has shown off the amazing growth and transformation of her beautiful baby girl who was born with albinism. The mother named Nshai said her daughter's father abandoned them when the little girl was born. He didn't want her because she was born with albinism.
However, years after, he's pleading to come back into her life and take back his place as her father.
Sharing a transformation video of her daughter from birth till now, Nshai wrote in the caption:
"He abandoned us because I wasn't his real type of daughter he wanted in his life. Now I'm the cutest daughter he's pleading to bring back into his life and be called my dad."
Watch the video below