"You wan be like Machala but you dey behave like Portable" – Influencer drags skit maker, Carter Efe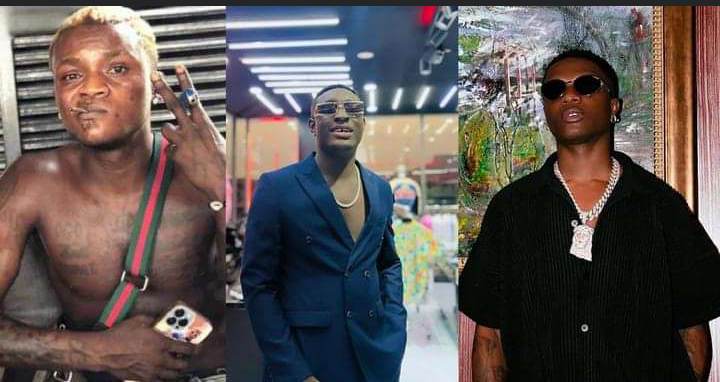 A popular Nigerian Twitter Influencer, Ruth recently took a swipe at comedian cum singer, Carter Efe following the messy clash he had with singer, Berri Tiga.
Carter has been on the news for days now over the drama involving him and Berri Tiga over ownership of their featured single, "Machala" which was removed from streaming platforms over unsolvable copyright issues.
The drama started when singer, Berri Tiga revealed that he wrote and sang Machala from start to finish but still, the skit maker claimed full ownership of the song and offered him unsuitable returns as royalties.
The drama between the duo seem to be never ending as they've countered each other about who is right and this has caused a buzz on social media, with netizens having varying opinions on the issue.
Amid the buzz, Ruth took to her Twitter page @rutie_xx to shade Carter by suggesting that he is behaving as uncouth as singer, Portable despite saying he wants to be like his idol, Wizkid who is way laid back and chill.
She wrote; "I just wan dey like machala."
Person wey dey behave like portable. 
"
See her post,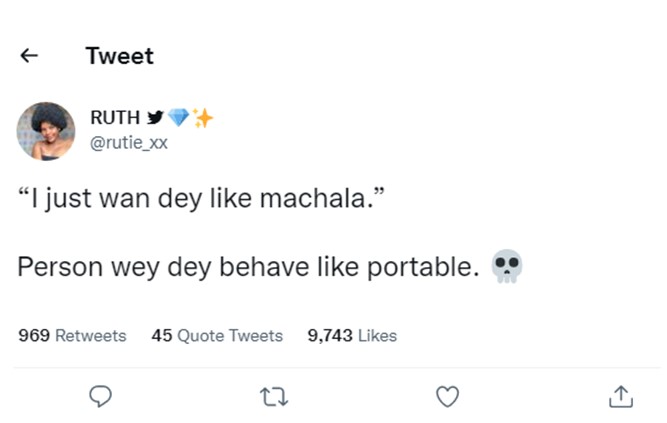 Last week, Carter took to his social media page to call out Berri, tagging him as ungrateful and Berri responded with claims that Carter and his team offered to pay him off with just N100K despite the fact that he wrote the and sang the song and had previously agreed a 70-30% split.