P-Square Shut Down London's Most Iconic Venue, Royal Albert Hall, Last Night!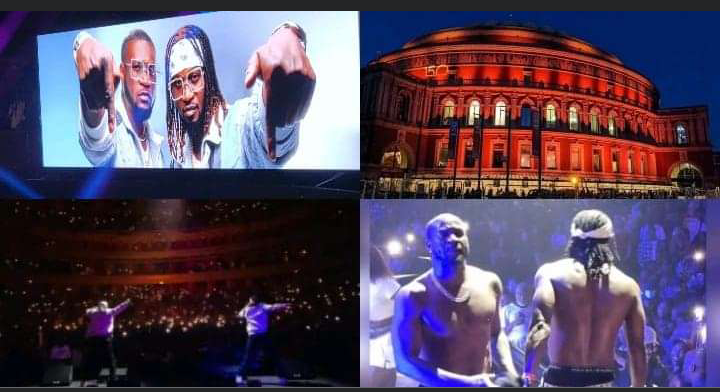 P-Square shut down London's most iconic venue, Royal Albert Hall, last night!
The Nigerian duo, Paul and Peter Okoye, popularly known as P-Square, held their reunion concert last night at the iconic Royal Albert Hall, UK.
It was their first London show since reuniting after 4 years. And it was sold out!
Before the split in 2017, P-Square was unarguably the most successful group in Africa, with many hit songs— 'Chop My Money', 'Alingo', 'Personally', 'Do Me', 'Temptations', 'Bank Alert'— to show for it.
The two brothers reconciled earlier this year and announced a world tour.
Their fans came out in their thousands to support them at the Royal Albert Hall. The show was completely sold out!
Netizens are praising P-Square for the iconic performance they put up last night.
Read some of their tweets below!
What do you think?
Comment below!