Catch some craziest iconic moment you missed from Burna Boy's concert last night in South Africa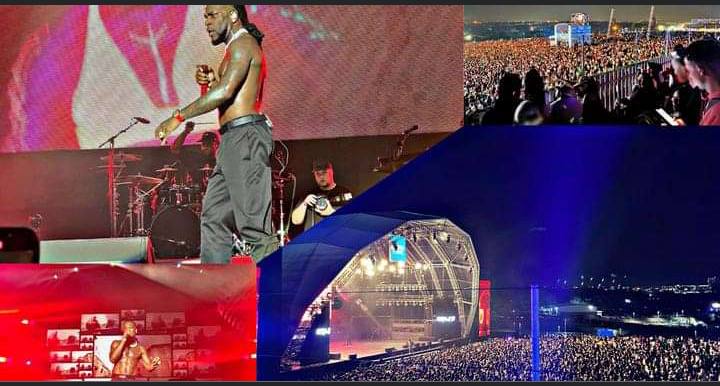 Nigerian Sensational singer Damini Rex Ogulu popularly known as Burna Boy put everyone to their dancing shoes yesterday from his live concert in Kyalami Grand Prix Circuit, South Afric
This is one of his iconic performance in Africa since the released of His Album "Love Damini".
The event was literally sponsored by Dstv delicious festival.
He literally sold out a 100k event capacity… Burna Boy has been known as one of the best live performing artiste in African, he's an African giant indeed and have proven himself to be worthy of the name as he did a melodious performance last night, no dull moment at his concert… If you get a ticket of his concept it's always worth it and you will always smile and be fulfilled as an individual.
Here are some Catchy moments from the show below.
The concert was enormously filled to the brim, here is a snapshot
Oluwa Burna doing what he literally knows how to do best
Here is another banger as he performed all eyes on me
See how burna boy's mom do some crazy mad leg work.
Here is another crazy snippet of burna boy with a lady bra