Young widow shows the treatment she was subjected to after losing her husband at 23 (video)
A 23-year-old widow has shared the dehumanizing treatment she was subjected to by her husband's kinsmen following his sudden passing.
Taking to TikTok, the young mother-of-two shared a video showing women in the community shaving her head with a blade after her husband's death.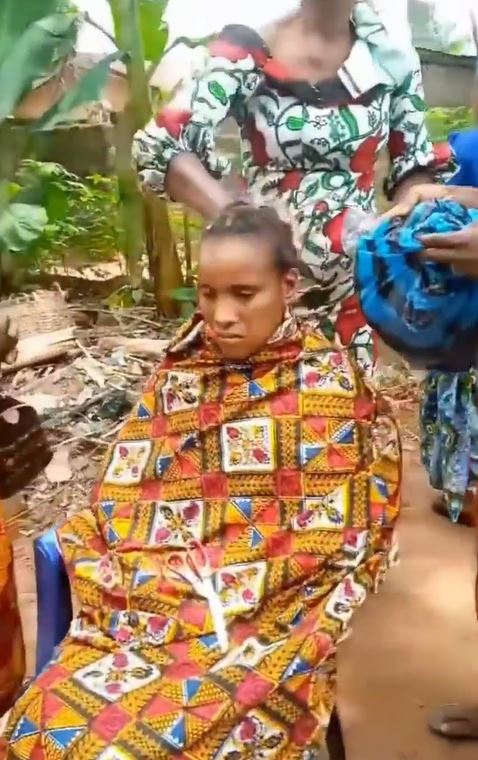 According to her, she got married at the age of 19, and barely four years after she got married to her husband, he died, leaving her with their two children, a boy and a girl.
She also recounted how her husband's family forcefully took all of his properties from her, leaving her with nothing and having to care for the kids alone.
Narrating her experience, she wrote,
" I married at 19, had my first child at 20, second child at 21, became a widow at 23. They collected everything from me. The worst part is they don't ask of the kids."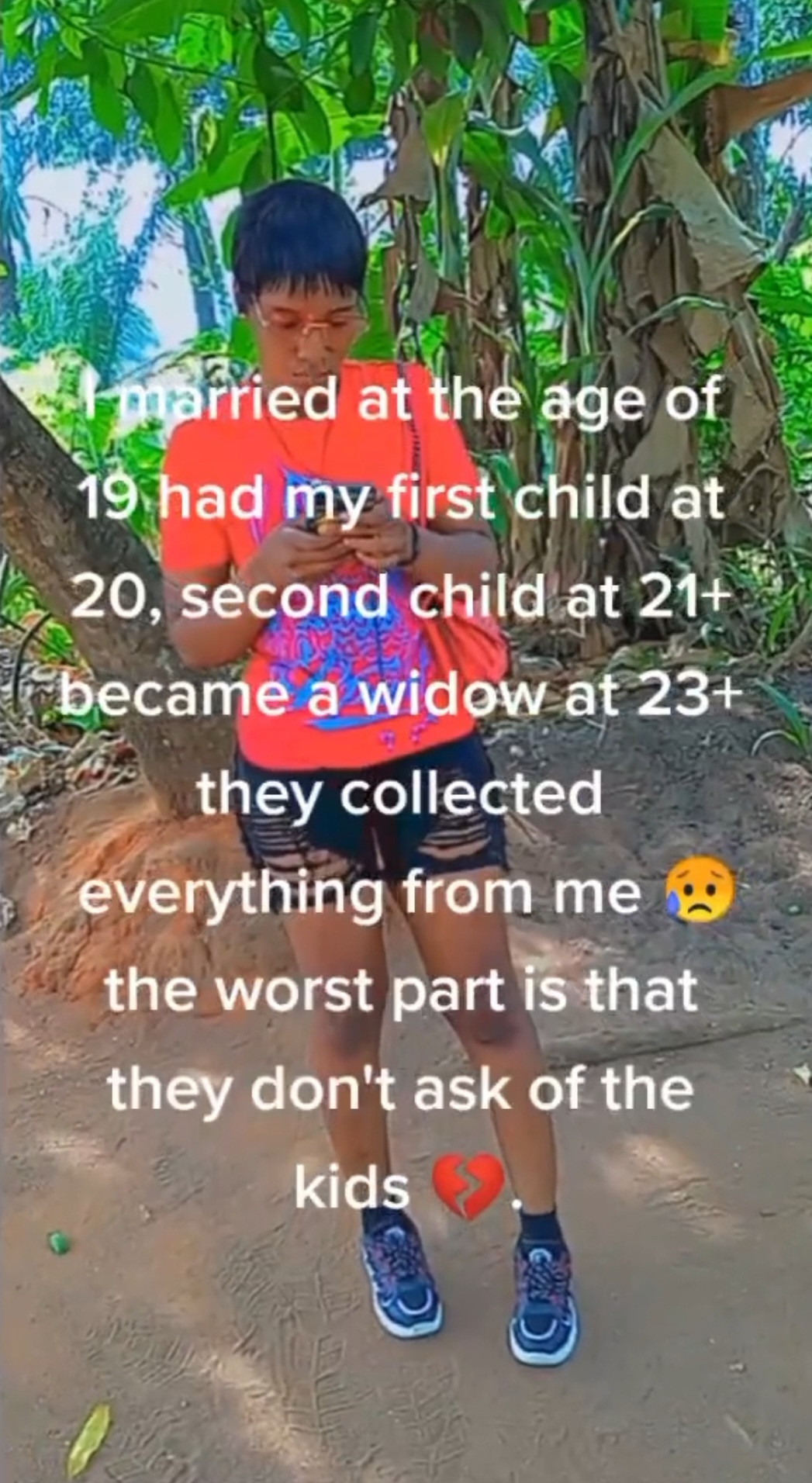 Watch video below,
In related news, a young widow has taken to TikTok to share her agonizing experience with her late husband's family after his sudden death.
The mother of two, identified as @kleivmaris.1, shared a video showing herself, her late husband and their two children and narrated what she went through in the hands of her in-laws.
She said she was accused of killing her husband barely a day after his death, and was called a 'thief' because she said her husband is not as rich as they thought.
She said a month after his passing, she was chased out of their matrimonial home with her kids for refusing to engage in a 'diabolic plan'.
Speaking further, the grieving widow said they seized her husband's properties and claimed he was indebted to his siblings so they will hold on to his properties till her children are old enough to come for them.
To make things worse, she said she and her children were not allowed to visit his grave because her in-laws claimed they are "disturbing her late husband's spirit".
Following the dehumanizing treatment, she said she wanted to return her bride price but her father-in-law told her to give the money to her late husband's spirit.
She said she then decided to relocate with her two children to have a fresh start, and now they are thriving and doing fine.