I share sensual videos on Instagram to show off the curves I got after cosmetic surgery – Skit maker Ashmusy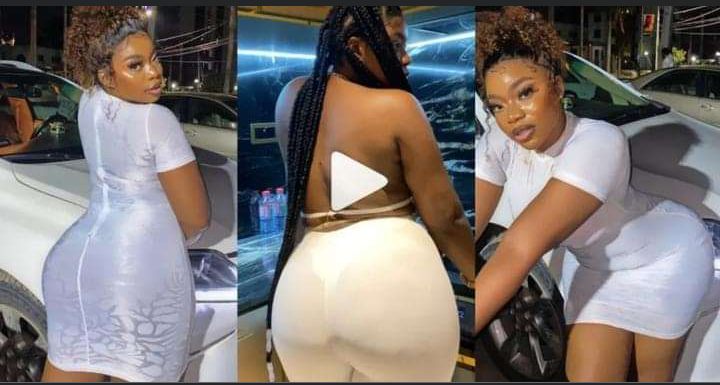 Nigerian Skit maker Ashmusy has disclosed that she recently underwent cosmetic surgery.
In an interview with Saturday Beats, Ashmusy however said she now flaunts her body on social media to show off her gains after her cosmetic surgery.
She said;
"IF I AM DOING SENSUAL VIDEOS ON INSTAGRAM, IT IS BECAUSE I JUST HAD SURGERY, SO I NEED TO SHOW OFF THE CURVES. AM I SUPPOSED TO GO THROUGH THAT PAIN AND NOT SHOW OFF THE BEAUTY? IT IS JUST ME DOING MY JOB AND ENJOYING MYSELF."
Ashmusy also said her claim of being a virgin was all aimed at keeping her audience busy and entertained. She told the publication;
"MY PERSONAL LIFE IS DIFFERENT FROM MY WORK LIFE. SOCIAL MEDIA IS LITERALLY MY WORKSPACE. I AM AN INFLUENCER, AND THAT IS MY WAY OF KEEPING MY AUDIENCE BUSY AND ENTERTAINED.
"IF ONE JUDGES A BOOK BY ITS COVER, ONE WOULD GET A LOT OF THINGS WRONG. IF ANYONE JUDGES ME BY MY SOCIAL MEDIA POSTS, THEY WILL GET A LOT OF THINGS WRONG. IT IS POSSIBLE THAT I AM A VIRGIN, AND IT IS ALSO POSSIBLE THAT I WAS JUST JOKING."
WATCH;