Who Is The Biggest Afrobeats Artist? – Watch Akon Break Down Burna Boy, Davido & Wizkid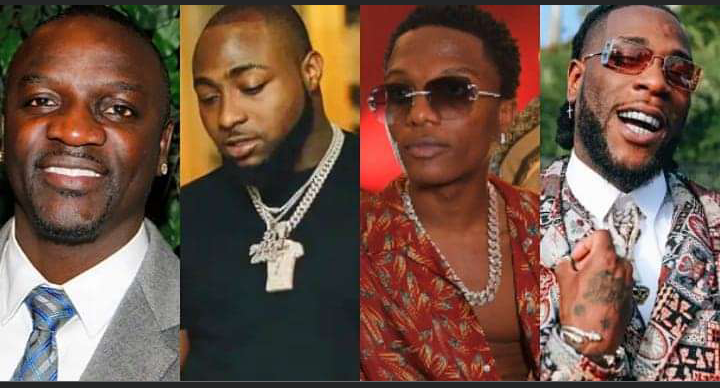 Senegalese-American singer Akon breaks down Burna Boy, Davido, and Wizkid.
Aliaune Damala Badara Akon Thiam, widely known as Akon, breaks down the differences between Afrobeats leading artists Burna Boy, Davido, and Wizkid in a new interview.
Akon was a guest on Sway's Universe, where he talked with American journalist Sway about Afrobeats and Nigerian artists' global domination.
When he was asked to speak about the three leading artists of the Afrobeats genre, Akon mentioned Burna Boy first and reffered to him as 'a beast'.
He also said Wizkid is 'just a superstar' and lastly called Davido the most hard-working artist.
Watch Akon break it down below:
In your own opinion – who is the biggest Afrobeats artist?
Comment below!