Goals! Lady surprises her best friend with an iPhone 13 to celebrate 2 years of friendship (WATCH)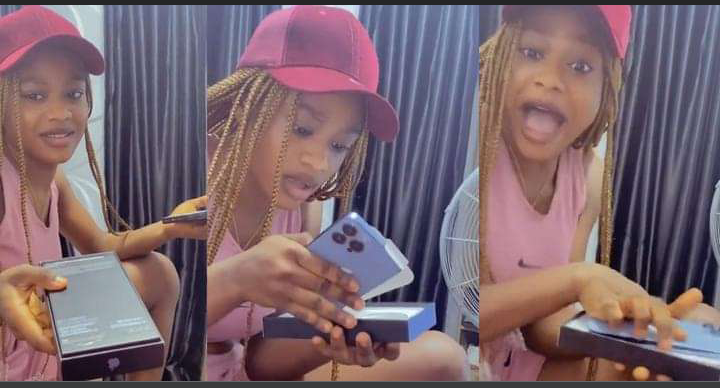 The lady presents the phone to her best friend who couldn't believe it to be true and tells her she's pulling a prank on her. The lady then reminds her on when she promised to get her an iPhone 13 Pro Max. To clear her doubt, she then proceeds to open the box and finds an actual brand new iPhone in it.
Much to her delight and surprise, she then jumps on her friend in excitement as she thanked her for the thoughtful gift. Her friend who gave her the phone then tells her she deserves more than that.
The video has since warmed the hearts of many online as they wish to have a friend like the lady who can shower them with expensive gifts like this.
Watch the video as you scroll,