Ghanaian socialite Hajia4real breaks silence after she was reportedly arrested in the UK for $8 million fraud (video)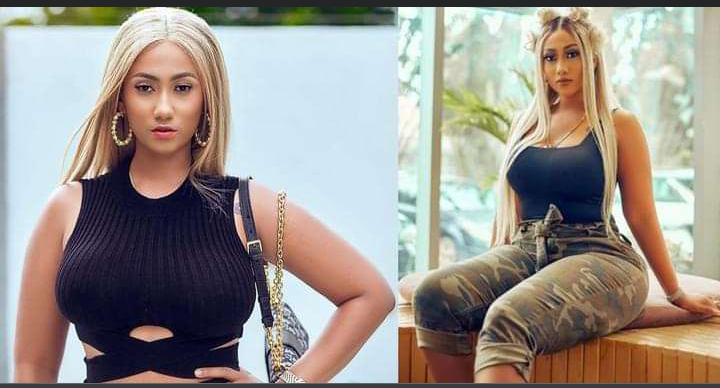 Ghanaian singer and socialite, Hajia4real, has returned to Instagram days after she was reportedly arrested in the UK.
It was earlier reported that the socialite was nabbed on Friday, November 11, in connection with an $8 million shady deal that occurred during her stay in the United States.
Hajia4real is said to have been on the "red list" of the US authorities for a couple of years over alleged money laundering. Read here.
Finally breaking her silence since the incident, the socialite expresses gratitude to her fans for their love, prayers, and support after she was arrested in the United Kingdom.
"Hi lovely people I miss you so much and I know you miss me too. Thank you so much for your love and support. I really appreciate it", she said.
Watch video below,
In other news, American actress, Julie Fox, has shared explicit details about her romance with rapper and business tycoon, Kanye West.
In an interview with host Ziwe on Sunday, the Uncut Gems actress provided a visual description of her ex, Kanye West's manhood.
This comes after Julia, who dated Kanye for less than two months, revealed that she dated the star to get him off his estranged wife, Kim Kardashian's case.
When asked about her ex, Kanye West's manhood during the interview, the actress was more than eager to provide a detailed description.
"Tell me when to stop," host Ziwe told Julia while moving her hands wider and wider.
When the comedian, 30, had her hands almost as wide as her shoulders, Julia told her to make them smaller until they appeared to be a foot long.