"When you love someone age doesn't matter" – 21-year-old Kenyan woman married to 61-year-old American man says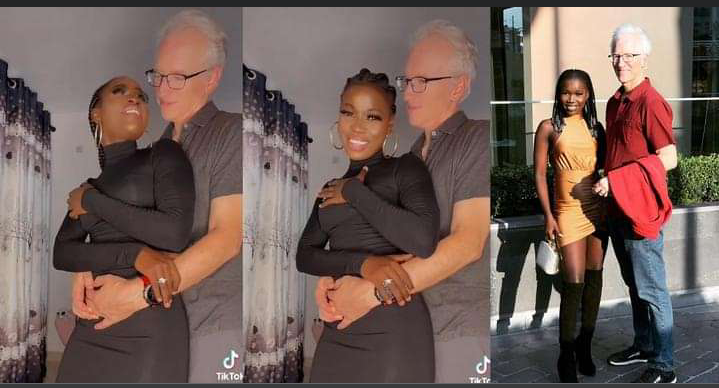 A 21-year-old Kenyan lady who is married to a 61-year-old American man, Vanessa popularly known as Vannybrad on TikTok, has said age doesn't matter when one is in love.
Vanessa, who has been married to her husband, Brad, for over a year, stated this during a Question and Answer session with her Instagram followers on Thursday, November 24.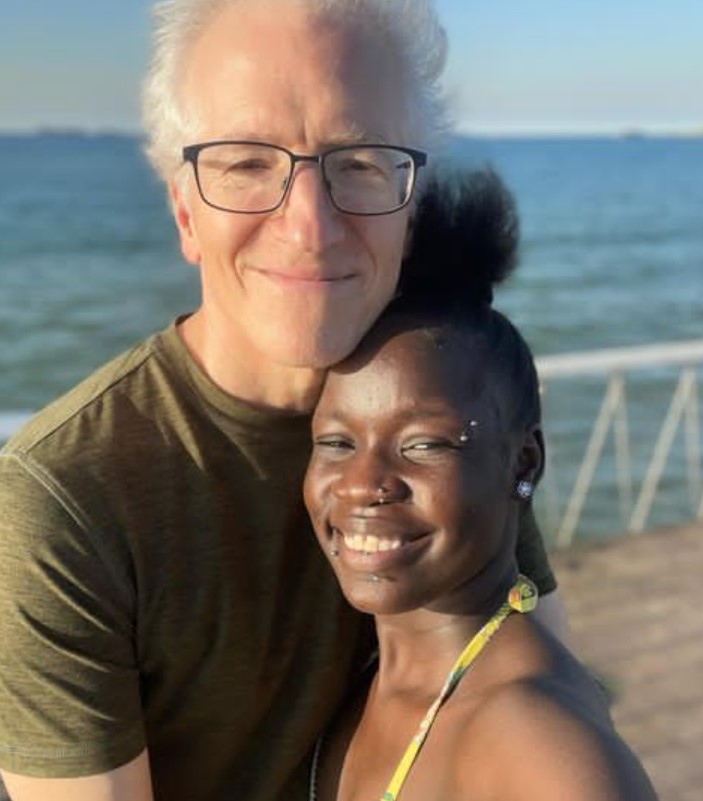 A curious follower had asked how she landed her husband and if she used anything 'extra' to make him serious about their relationship-turned-marriage.
In response, Vanessa wrote,
"Nothing, it just happened because we love eachother.
When you love someone, age doesn't matter. Love is love."
When asked if it was difficult for her to inform her family about her older lover, Vanessa said it wasn't hard and her family were very happy to receive the news.
"Nope it wasn't hard and my family took it very positively and knowing that I'm old enough to make my decisions", she responded.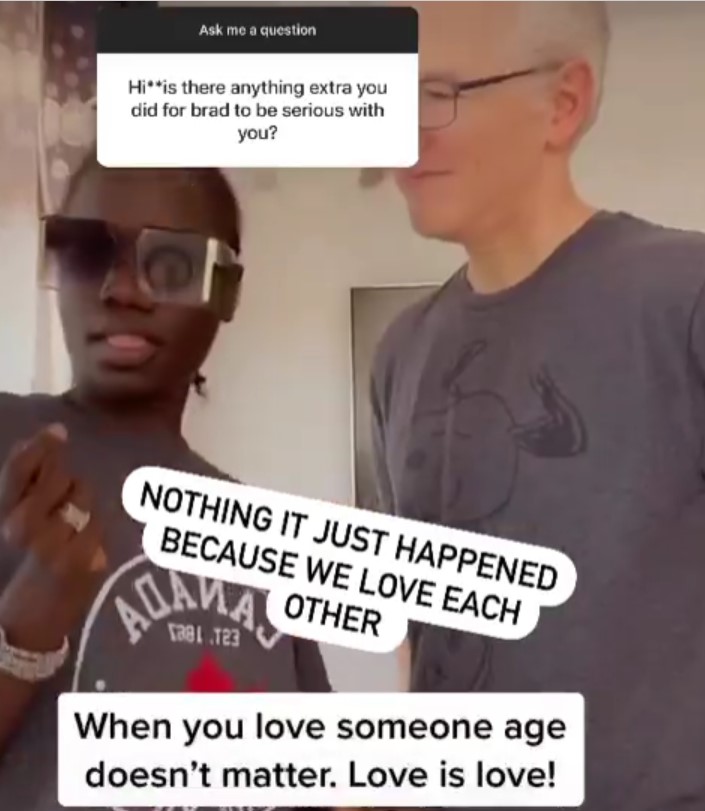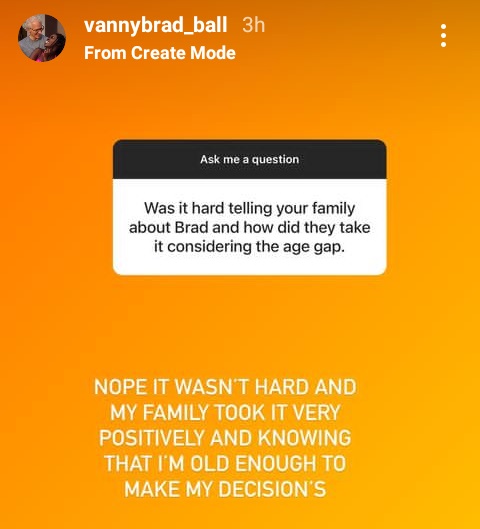 Watch a lovely video of the interracial couple below,
In other news, a Nigerian lady, Blessing Chubiyojo Ukwela, has taken to Facebook to reveal that she and her husband didn't have sex before marriage.
The excited bride, who dated her husband briefly in 2016 and reconnected with him in 2021, made this revelation while sharing their unique love story on Facebook on Wednesday, November 23.
According to Blessing, she didn't know a relationship could thrive without sex but they were able to abstain from sex till marriage.