"Samba Lady": Brazilian Model, Neiva Celebrates Penalty Goal By Neymar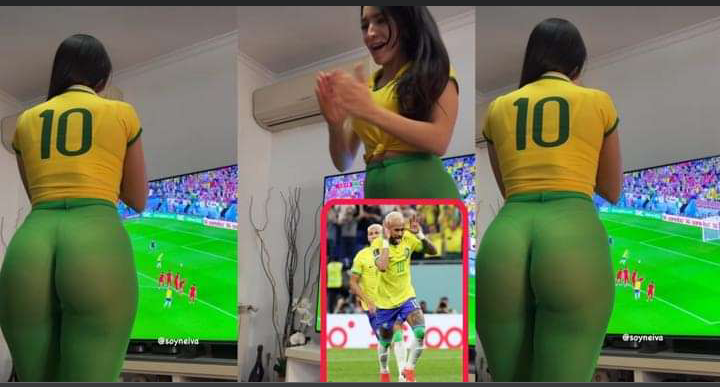 A Brazilian model called Neiva Mara has celebrated the penalty goal by Neymar in style in her room.
The model, was seen wearing the No.10 Jersey which belongs to Neymar currently in the Brazilian football team at the world Cup in Qatar.
As Neymar scored, Neiva Mara jumped into celebration. Her pet dog was also with her in the celebration mood.
Her celebration has since went viral on social media especially Instagram.
Watch Neiva's celebration below:
Brazil has advanced to the quarterfinals of the Qatar 2022 world Cup after beating South Korean 4:2.