Well Popular Nigerian Comedian Known As Kiriku Turns 17th Birthday And Show Dodo Face (watch)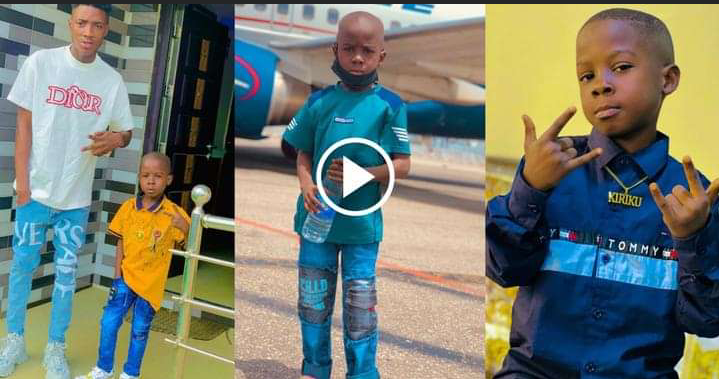 it was marvelous and good to me to turn out 17 years of age in peace and happiness 
.
Kiriku, who seems not to be aware of his celebrity status, repeatedly went about to greet everyone present before he went to take his seat beside his brother. This was proof of his moral upbringing, which took everyone by surprise.
"happy birthday kiriku" 

At the end of their shoot, music-wap.com mark collins beowulf had a one-on-one conversation with Kiriku and his brother.
Since Kiriku was only 7 years old, he could say little to nothing as his older brother and skit maker Umbrella Boy had to speak on his behalf in a very interesting and eye-opening conversation.
"The motivation is the encouragement, the way people supported us. The way social media influencers like Tunde Ednut kept supporting us and reposting our videos, It encouraged us to do better."