Meet Mayla: The Colombian-Iranian Fashion Model Taking the World by Storm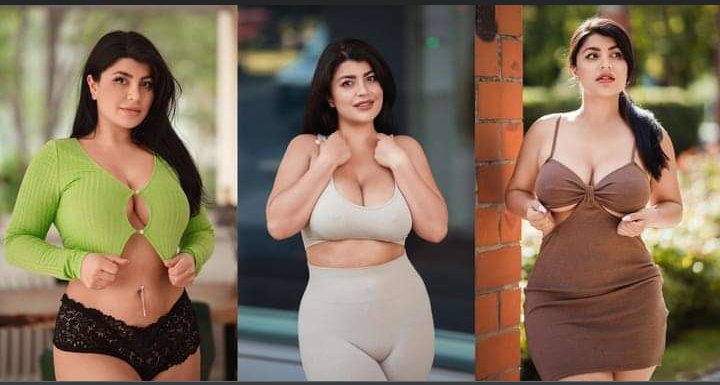 Mayla, a stunning fashion model hailing from Berlin, Germany, has taken the fashion industry by storm with her unique combination of beauty, grace, and charm. With 129k followers on Instagram, she has quickly become one of the most sought-after models in the industry.
Born to a Colombian mother and an Iranian father, Mayla boasts a unique blend of cultural influences that can be seen in her striking features and stunning looks. Her dark hair and piercing blue eyes are just two of the many traits that set her apart from the rest.
While beauty and a positive attitude are two of the main requirements for becoming a fashion model, Mayla's impressive physique and photogenic qualities are what truly make her stand out. Standing tall at 5'9″, her long legs and slender frame are a perfect match for the latest fashion trends, and her confident and poised demeanor exudes grace and charm.
But it's not just her physical attributes that have made Mayla so successful. Her ability to light up the camera lens with her infectious smile and captivating gaze is what truly sets her apart. Photogenic and confident, Mayla knows how to work the camera and bring out her natural beauty, making her a favourite among photographers and designers alike.
Mayla's rise to success is a testament to her hard work, determination, and natural talent. Her versatility and willingness to take on new challenges have made her a favourite among fashion insiders and a sought-after model for countless photo shoots, runways, and fashion campaigns.
Whether she's posing for the latest fashion campaign or walking down the runway, Mayla's beauty, grace, and charm are sure to leave a lasting impression. With her unique blend of cultural influences, stunning looks, and captivating personality, she is a true standout in the fashion world and a rising star to keep an eye on.
So, if you're looking for inspiration and beauty, be sure to follow Mayla on her journey and see what she has in store for the future of fashion