"Pls Always Cover This Your falling mangos" – Netizen Mock Comedian Ada Jesus For Always Exposing Her Brast Outside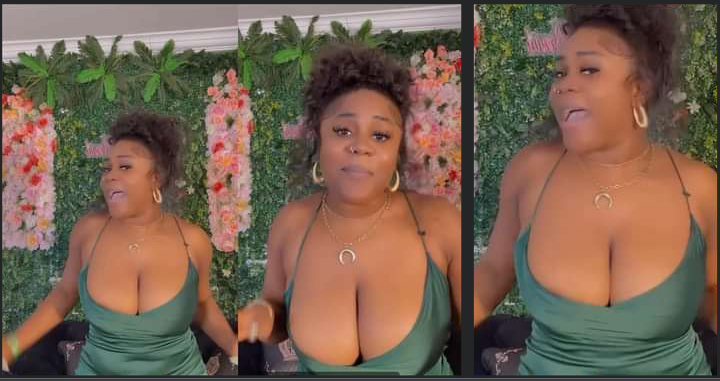 Noms Miraj, a well-known Nigerian comedian, brand ambassador, businessperson, and media figure, goes by the stage name Ada Jesus.
The curvy woman used her most recent photo on her verified Instagram page to flaunt her behind and the hot clothing she wore on an outing.
Ada Jesus has recently developed the habit of showing off her bottom while posing for pictures and posting them to social media to highlight her full body form and pricey clothing. This time, however, she sparked a lot of reactions among her fans and coworkers because she looked thick and alluring as she posed for pictures.
This time, she arrived with beautifully styled hair that highlighted her flawless beauty, expertly applied makeup that complemented her dark skin tone, and a captivating blue dress that heightened her appeal and turned her into a lovable and classy lady as she took several photos showcasing her well-endowed figure.