Rick Ross rolls it back to the 60s, takes delivery of newly acquired Chevrolet SS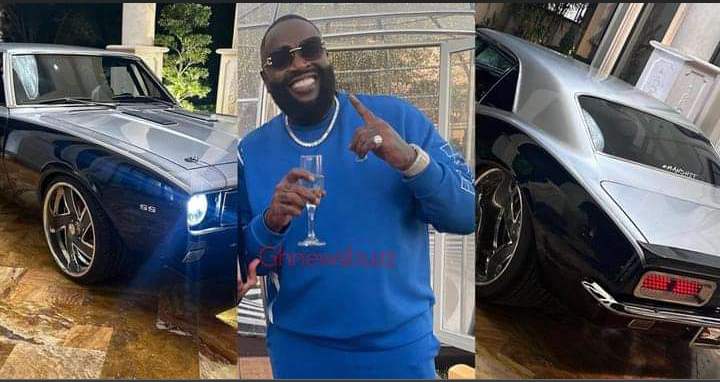 American Rapper, Rick Ross's car garage is getting more and more luxurious as he took delivery of a new Car yet again.
Rick Ross has acquired one of the 60s most fashionable and espensive cars, Chevrolet Super Sports worth millions.
The Rapper shared photos if the car via an Instagram post alongside a video of the moment it arrived in his Multi million Home.
The Chevelle Super Sport (SS) was Chevrolet's 60s muscle car monster and Rick Ross is in full happiness mode to own one now.