"Wherever I go you go", Costa Titch died exactly a month after his best friend AKA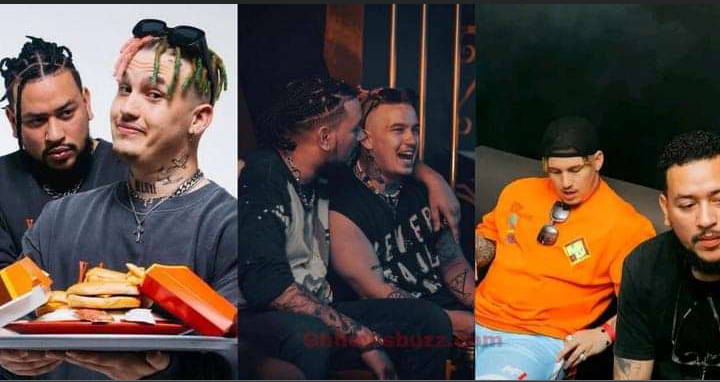 The South African music industry has been thrown into mourning following the sudden death of rapper and performer, Constantinos Tsobanoglou, better known as Costa Titch. The artiste passed away on Friday, 11th March 2023, after collapsing on stage during a performance at the Ultra Music Festival.
Costa Titch, who was widely regarded as one of the most promising talents in the South African music scene, was just 27 years old at the time of his death. His family and friends have been left devastated by the tragic loss, with many taking to social media to express their shock and sorrow.
In a statement released to the media, Costa Titch's family described him as a kind and loving son, brother, and friend who had a passion for music that knew no bounds. They said he had a deep appreciation for his fans and was always grateful for their support.
"Death has robbed us of our son, but his memory will live on forever in the hearts of all those who knew and loved him," the statement read. "Costa Titch was a talented artiste who gave his all on stage and in the recording studio. He was a true inspiration to many young people in South Africa and around the world."
The news of Costa Titch's death has sent shockwaves through the South African music community, with many fellow artistes and fans paying tribute to him on social media. Some have described him as a "rising star" who had the potential to become one of the biggest names in African music.
Born in Nelspruit, Mpumalanga, Costa Titch rose to fame in 2019 with his hit single "Nkalakatha". He quickly gained a following for his unique blend of hip-hop and kwaito, and went on to release several successful albums and collaborate with some of the biggest names in the industry.
The Ultra Music Festival, where Costa Titch was performing when he collapsed, has also released a statement expressing their condolences to his family and fans. They said they were deeply saddened by the tragic loss and would be working closely with the authorities to investigate the circumstances surrounding his death.
According to an unconfirmed reports going round on social media, AKA's last words to Costa Titch was, "Wherever I go you go". Costa Titch died exactly a month after his best friend AKA.
As South Africa mourns the loss of one of its brightest musical talents, the legacy of Costa Titch will undoubtedly continue to inspire and entertain many for years to come.