Ghanaian Model goes viral after posing in a river for photos (see pictures)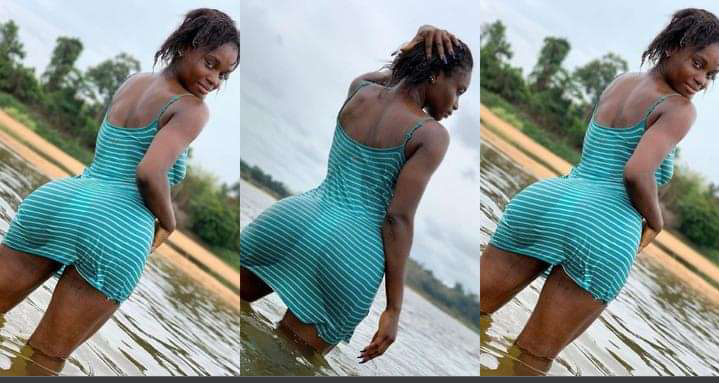 Ghanaian model and social media influencer, Sandra, has been making waves on Instagram with her stunning shots in a river.
The model recently posted a series of photos of herself in a gorgeous dress, posing in a river. The photos showcase Sandra's stunning beauty and fashion sense, as well as her love for the environment.
The photos were taken in a river that runs through Accra, Ghana, and they capture the beauty of the landscape and Sandra's natural beauty.
The photos have received a lot of attention, with many of her fans praising her for her efforts to raise awareness about the environment and her country in general.
The model is proud to be representing her country and is an advocate for environmental protection. Sandra is a role model for young Ghanaians and a champion of environmental causes.
Her beautiful photos in the river are a reminder of the importance of taking care of our environment. Her work is a testament to the power of social media and its ability to bring awareness to important issues.
See the trending photos below.