Davido feature Black Sherif, Travis Scott, Roddy Ricch, Wizkid, others on his 'ABT' album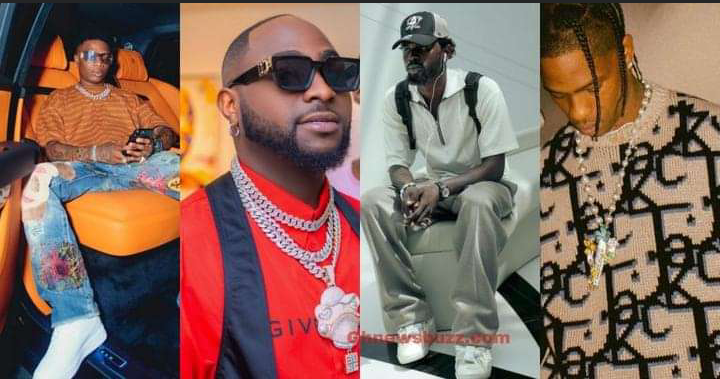 The Nigerian music scene is buzzing with excitement as superstar musician, Davido, announces the release of his highly anticipated album, "A Better Time". The album features some of the biggest names in the music industry, both locally and internationally.
One of the most exciting collaborations on the album is with rising Ghanaian star, Black Sherif. Known for his soulful and introspective lyrics, Black Sherif has been making waves in the music industry with his unique sound. Fans can't wait to hear what the two artists have cooked up together.
But that's not all. Davido has also secured collaborations with some of the biggest names in the American music scene, including Travis Scott, Roddy Ricch, and Miley Cyrus. The inclusion of these heavyweights on the album is sure to propel Davido's already soaring career to even greater heights.
However, perhaps the most surprising collaboration on the album is with Davido's long-time rival, Wizkid. The two artists have had a tumultuous relationship over the years, with their rivalry often spilling out onto social media. But it seems they have put their differences aside to create what promises to be a hit track on "A Better Time".
The album is set to drop soon, and fans are counting down the days until they can get their hands on it. With such an impressive lineup of artists and collaborations, "A Better Time" is sure to be a hit among music lovers across the world.
You can see the Album tracklist here.