South Africa's Khosi wins Big Brother Titans (Video)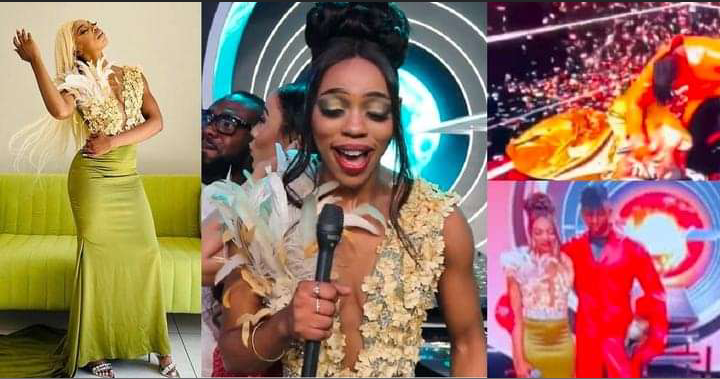 Big Brother Titan housemate, Khosi Twala has emerged winner of the maiden edition of the reality TV show.
The 25-year-old journalist from South Africa was crowned winner of the show during the grand finale on Sunday night, April 2.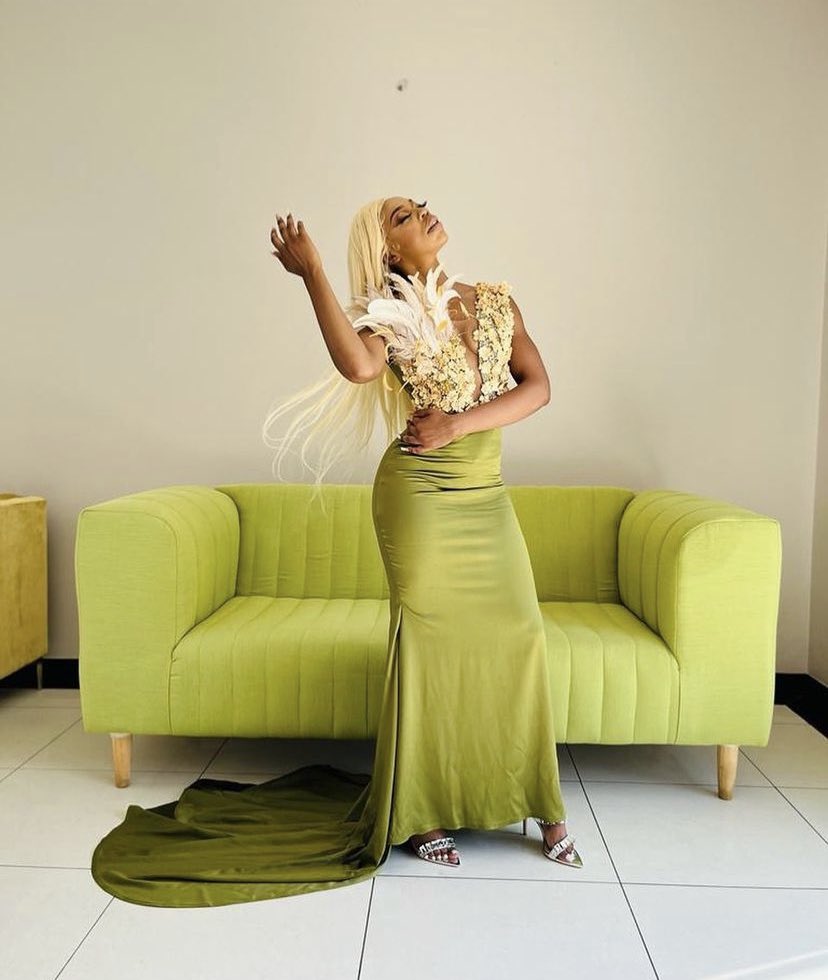 Khosi, who without a doubt gave viewers quite a show, defeated Kanaga Jr. from Nigeria to become the ultimate winner of the maiden edition of Big Brother Titans, tagged "Ziyakhala Wahala," and claimed the $100,000 cash prize.
Watch moment she was declared winner below,
In other news, a Nigerian man identified as Emmanuel Onyenanu has disagreed with self-acclaimed life coach, Solomon Buchi and explicitly stated that he will never kneel to propose to a woman.
Solomon Buchi had taken to his Facebook page to speak on why there was nothing wrong with a man kneeling to propose to his woman.
He wrote;
"There's nothing wrong with an African man kneeling to ask his woman to marry him. Stop calling men simps for doing that. Oh yes, it's not an African tradition, so is using Twitter to communicate not an African tradition. You speak English, is it our tradition? You wear suits, is it our tradition? Most people are aware of cultural influences from the whites, we only choose which ones serve us according to individual differences. Calling a man simp for proposing on his knees, doesn't mean you're half a better man than him. Maybe, you lack love."
Reacting to this, Emmanuel claimed that he could never do it.
According to him, not kneeling did not stop him from being a good husband or father so he was not interested.
In his words;
"The issues is that I can't do that That is My decision Not yours sir It doesn't hinder me from taking care of my woman and children or love them much But as for kneeling down to propose That one is a Capital NO Others can kneel down to propose, I didn't say is bad But I cant just do it."