See Soft Nyashi Ghanaian Model goes viral after posing in a river watch (video)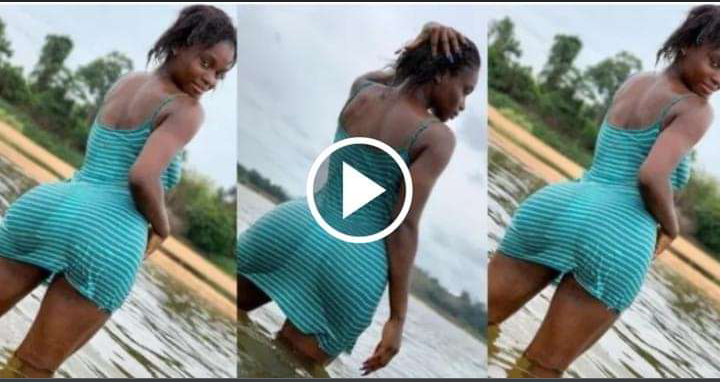 Sandra, a Ghanaian model and social media influencer, has been trending on Instagram for her breathtaking images taken in a river.
The model recently shared many images of herself posing in a river while wearing a stunning dress.
The images display Sarndra's exquisite beauty, impeccable sense of style, and passion for the environment.
The images, which were taken in a river that flows through Accra, Ghana, showcase Sandra's natural beauty as well as the splendor of the surrounding area.
Several of her admirers have praised her for her efforts to spread awareness about the environment and her country in general as a result of the images' widespread notice.
Click to watch video below