Drake Won $2.7 Million After Placing A $400,000 Bet On Israel Adesanya To Win By Knockout Against Alex Pereira At UFC 287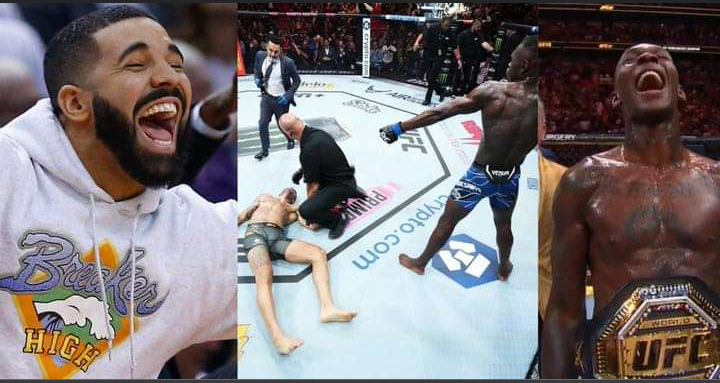 Rapper Drake has reportedly won $2.7 million after placing a $400,000 bet on Israel Adesanya to win by knockout against Alex Pereira at UFC 287. This victory marks an end to Adesanya's 0-3 losing streak against Pereira.
Drake was confident that Adesanya would be able to overcome his rival and reclaim his middleweight title. The rapper has been a longtime fan and supporter of Adesanya, and his faith in the fighter paid off in a big way.
Adesanya and Pereira have a long-standing rivalry that extends beyond the octagon, having faced off in kickboxing matches before transitioning to MMA. Pereira had previously outpointed and knocked out Adesanya in their kickboxing bouts, as well as winning their first MMA meeting last November.
However, Adesanya came out on top this time, producing a stunning second-round knockout to reclaim his middleweight title. The victory was a sweet one for the Nigerian-New Zealander, who had been eager to redeem himself after his previous losses to Pereira.
Drake's big win has certainly turned heads, with many speculating on how the rapper will spend his newfound fortune. Some have even joked that he may be looking to become a professional gambler in addition to his music career.
Regardless of how he chooses to spend his winnings, it's clear that Drake's faith in Adesanya has paid off in a big way. The rapper has proven once again that he has a knack for picking winners, and his big bet on Adesanya will undoubtedly go down in the history books as one of the most lucrative sports bets of all time.