Popular Dancer Jane Mena Goes Viral with Controversial Bathroom Video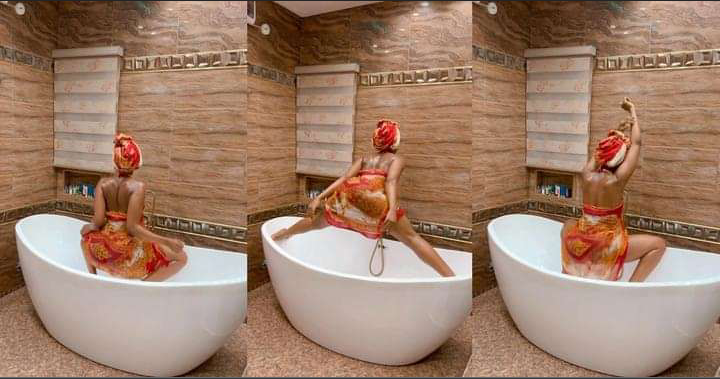 Controversial Jane Mena, a Nigerian dancer, has sparked new interest on social media after sharing a bathroom video.
Recently, the stunning dancer, who has been widely chastised for her twerk videos, came to her own Instagram page to post a new video of herself in the washroom.
Jane, who was clothed in a red see-through outfit and a bra, was shown twerking hard for the camera in her bathtub in the video.
Not content with that, the mother of one asked her male admirers and followers to stay away from their wives if they don't know how to twerk as hard as she does.
Jane put it this way:
Read Also
"I Can See Darkness and Smoke Covering Ghana Towards Their Elections" TB Joshua Reveals
"If your bae does not have this kind of stamina, d#mp her."