My wife's sister is seducing me – Man shares his battle against temptation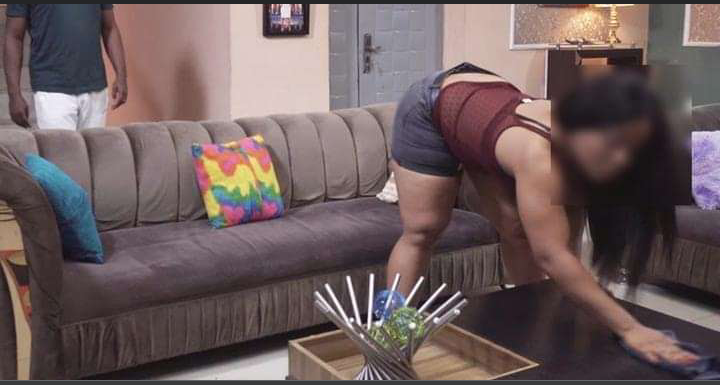 A Nigerian man has taken to online forum, Nairaland to seek help because he is developing feelings for his sister-in-law and it is as a result of her actions.
He said that he's been married for nine years and his wife's sister has lived with them for six years, but he has never thought about her in an intimate way.
However, the man claimed that lately, she's been trying to seduce him by wearing revealing outfits around the house.
According to him, the urge to move to her is growing daily and he does not know how to fight the temptation.
He wrote: I am not really good posting my issues online. But this time i need your advise. I have been married for 9 years now and my sister inlaw has been living with us( I, my wife and the kids) for the past 6 years now, although I am not always around.
I have never imagine any negative thoughts toward her. I always see her like my younger sister, i have been taken care of her. She is 28 years old and I can't really says if she have a boyfriend cos I haven't see one around her.
She is a boss in her working place but yet i foots all her bills in the house without bothering anyone, including my wife that is also a boss. Until of recent she started wearing seductive clothes around the house, Some how i started developing feelings for her As if she knows, she continues wearing those clothes and started showing more caring towards me.
I can't believed that i am having feelings for my sister inlaw cos i am a disciplined man to the core. Even during university days girls do come to my apartment passed a night without molesting them. I am well brought up. But is like that disciplined man in me started degenerating as i began to see this girl in my dreams.
There was a night i returned from travelled, i started feeling the urge to go to her room. My wife almost caught me that night cos we lives in 3 bedroom, I have my own room, my wife have her own and my sister inlaw have her own room. So we sleep in separate rooms except some occasions my wife decided to stay in my room. That night i was pimping through her door. I have been trying to control my feelings and I believed the reason why I have not sleep with her is because i am not always around and I also the fear of traditions implications of sleeping with sister inlaw . And my wife is not helping matters, she can leave both of us alone in d house and go to all night church program and the children will be sleeping.
I don't really know what to do. Should I tell my wife so that we can get her accommodation or just let the sleeping dog be. Though I don't really want her to leave cos is my wife and the children are alone in the compound. I just want to kill that urge before I return from travel.