5 Times Bimbo Ademoye's Clothes Caused Trouble (Photos)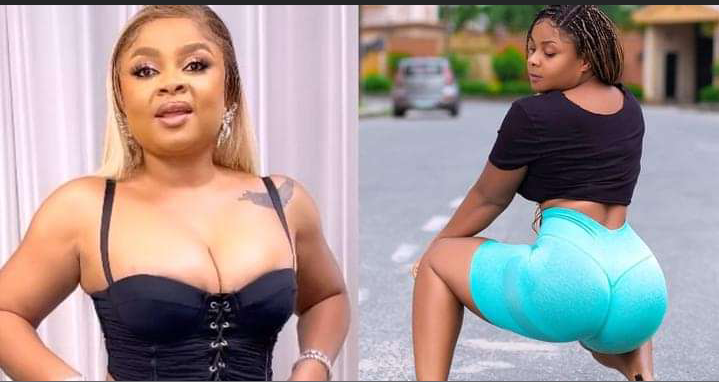 Nollywood actress Bimbo Ademoye is one of Nigeria's most prolific, beloved, and celebrated actresses working today. But that doesn't mean that Bimbo hasn't worn some outfits that have gotten the internet hot and bothered. Today, we'll be counting down 5 times Bimbo Ademoye wore outfits that caused trouble online. Without further ado, let's get into it!
One.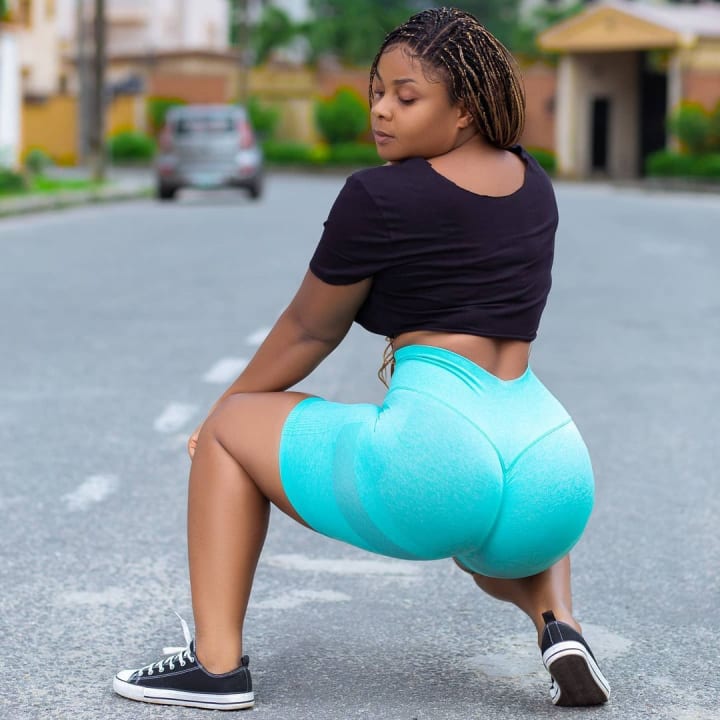 When Bimbo Ademoye posted a picture wearing this blue short and black top, immediately everybody's eyes went to one place and one place only. Under the comments, people couldn't stop talking about the picture with one user saying "Look as u just set nyash for sampling", and another saying simply "Wahala", among others. Definitely, we can say that this outfit and picture from Bimbo Ademoye was definitely an eye stopper and definitely caused some trouble!



Two.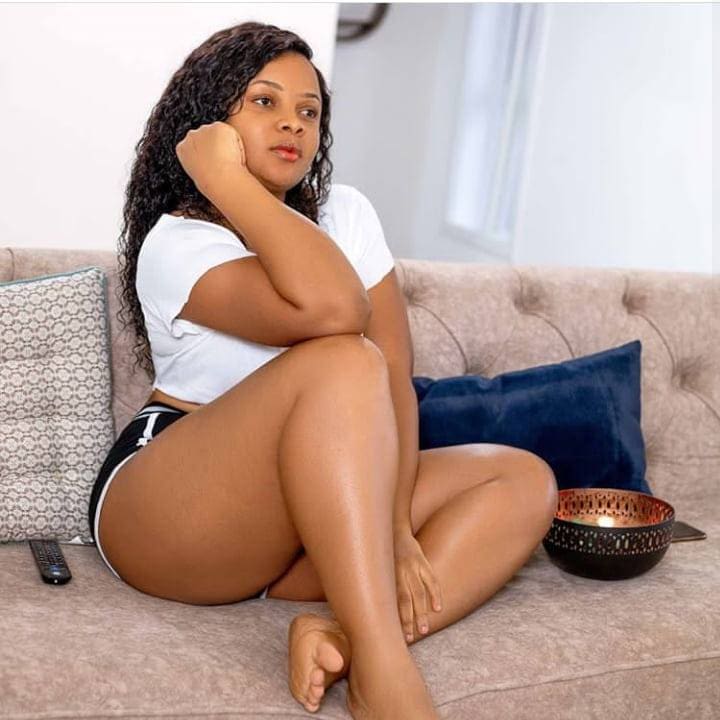 Another picture and outfit that definitely got people hot, bothered, and talking is a picture that Bimbo Ademoye rocking a white crop top and black shorts. In the picture she posted, she is sat in such a way that the shorts are riding very high, and the most pronounced thing in the picture are her thighs. Upon posting the picture to social media, no surprise: people's eyes went to one place mainly. One user said simply "see laps", while another said "you for jack the whole short up since you just come show us laps this hot afternoon", amongst more.



Three.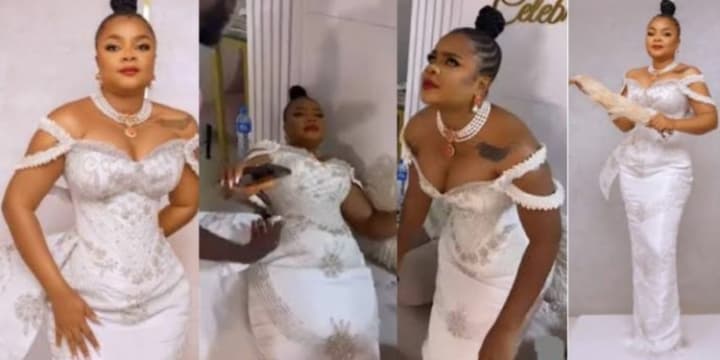 When Bimbo Ademoye decided to go for the premiere of her hit Netflix movie, Anikulapo, she knew she wanted to show up in grand style and look snatched no matter the cost. On her social media, she posted a behind the scenes video of her struggling inside the outfit, which she captioned "Before you come for me and say na by force ? Pls DON'T ! . It was a big night for me and I had to look good. The outfit wasn't harmful at all, it was just uncomfortable. And you know what they say , fashion is pain . 😄😂😂😂. Aso oke is not a breathable fabric, so Yh my corset so corseted my soul." Upon seeing the outfit and video, people of course still had to come for her. Some people really enjoyed the look but there were others who thought she should have just worn something else or at least removed the corset. This is one outfit that definitely caused Bimbo trouble to wear!



Four.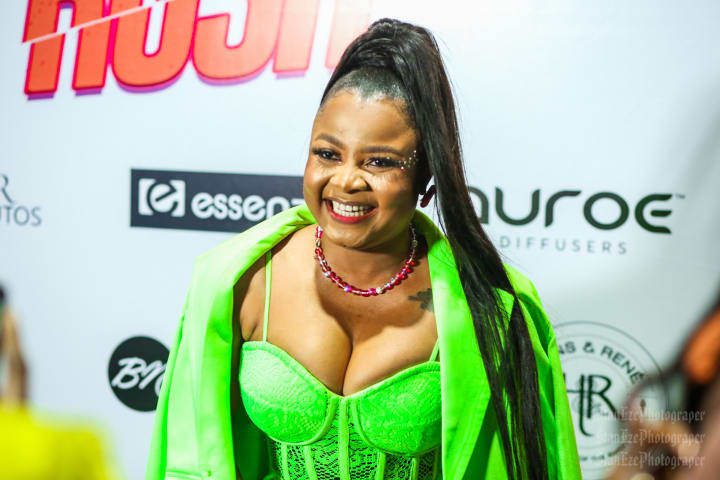 When Bimbo Ademoye showed up for the premiere of Sugar Rush, especially when pictures started circulating of her standing beside her co-stars Adesua Etomi and Bisola Aiyeola, people couldn't help but point out how revealing Bimbo's dress was in comparison to the other ladies. Bimbo's dress really showed off a lot of cleavage and that really caused trouble in some comment sections of blogs and social media when the pictures came out.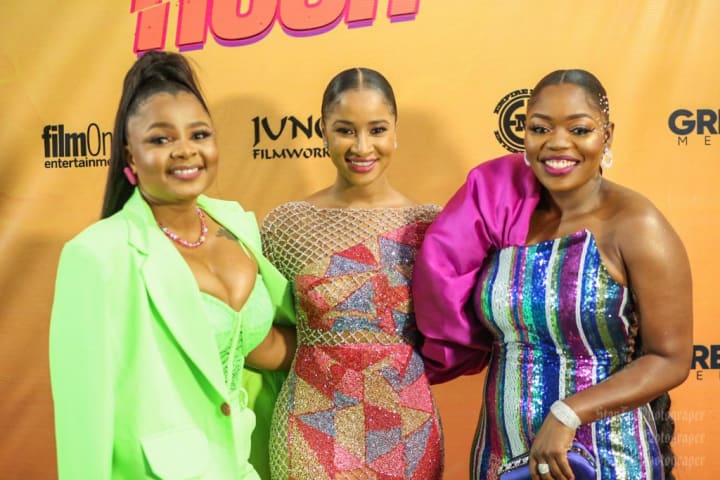 Five.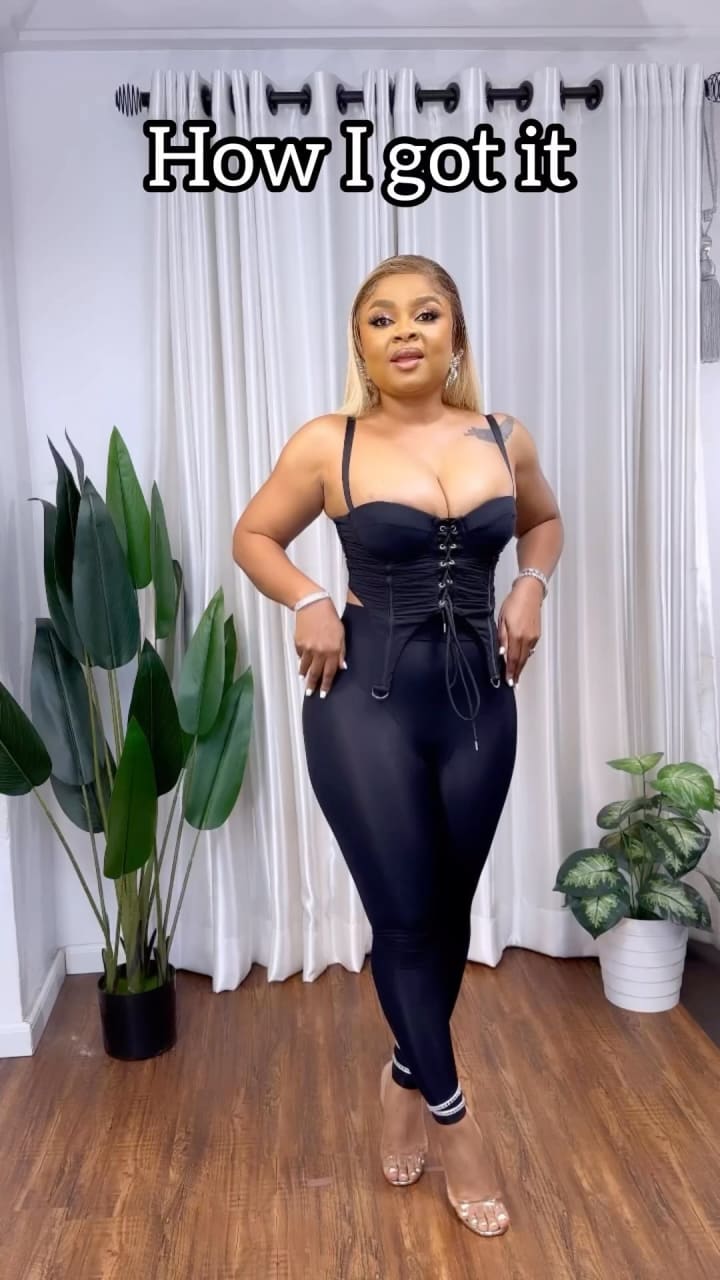 When Bimbo Ademoye uploaded a video to her social media wearing this outfit, people's eyes immediately went once again to her breasts. In fact, people were concerned for them saying that they looked too pressed in the outfit she was wearing, amidst many other comments. The outfit and pictures definitely caused tongues to wag.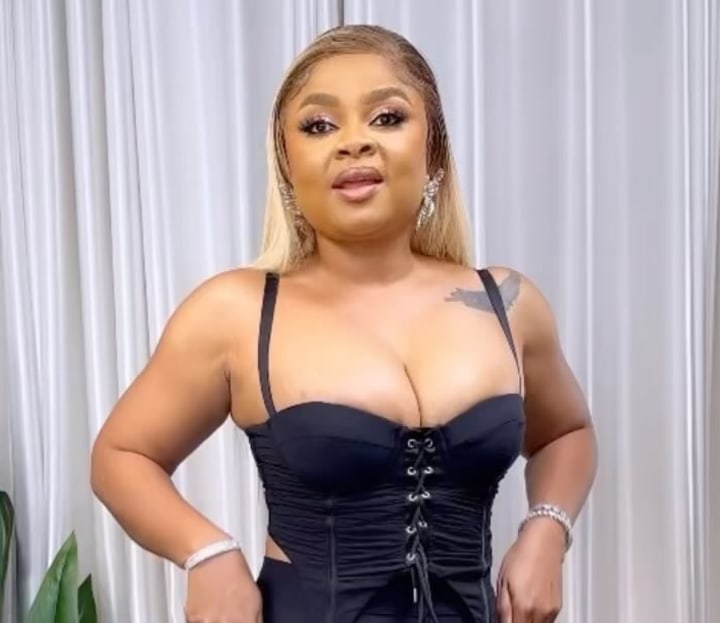 What do you think of these outfits, and which do you think caused the most trouble? Let me know your thoughts by leaving a comment either below or on my music-wap.com Facebook post.
That's All.
I hope you've had fun. Don't forget to follow my page (music-wap.com) if you don't already for more stories like this, the fun never end