Governor of Anambra State, Chukwuma Soludo gives N2m to woman who birthed quintuplets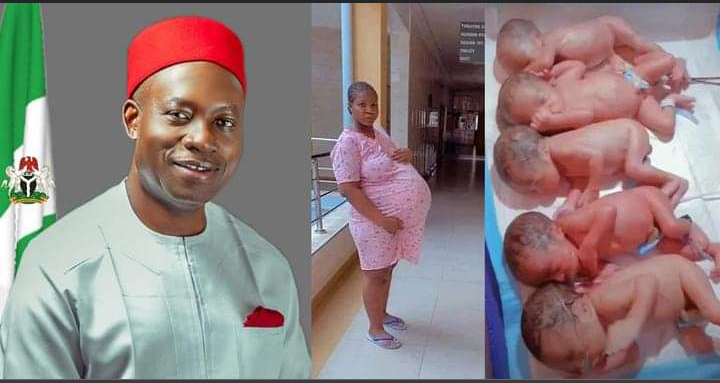 The Governor of Anambra State, Chukwuma Soludo, has instructed that Mrs. Chidinma Amaechi, who gave birth to a set of quintuplets (five kids) two weeks ago, acquire the sum of N2 million.
Ify Obinabo, the commissioner for women's and social welfare, announced this in her office on Monday and claimed Soludo had given his approval for the payment.
Recall that the Ebonyi woman, Chidinma an ex-corp member based in Anambra gave birth safely to three boys and two girls at Life Hospital Awka, after waiting on the Lord for nine years.
"After waiting for nine years for children, I started praying to God for twins or miracle babies that would shock the world after the long awaited years, but I did not expect that they would be up to five.
In all of these, I still give God the glory because He alone can do it, although, it is not easy to cater to five children at the same time, but we are looking unto God and well spirited individuals to come to our rescue," she revealed.
Speaking about the state's contribution to the couple, Obinabo said that the funds, which were being handled by the ministry, were a sign of support for the quintuplets' welfare.
The commissioner assured the family that the help would be delivered as soon as the ministry had finished processing it.