Skit maker, OGB Recent acquires a brand new Mercedes Benz GLE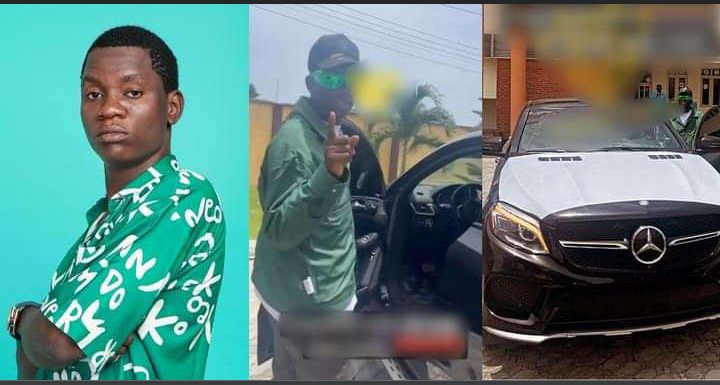 Popular Nigerian skitmaker, Michael Charles, better known as OGB Recent or 'Cultist', has splashed millions of naira on a brand new Mercedes Benz GLE.
This expensive acquisition is coming only a few weeks after he bought a mansion in one of the luxurious estates in the Lekki area of Lagos state.
His close friends have taken to social media to congratulate him on the purchase of his new whip.
Watch a video of the car below,
Meanwhile, a Nigerian man recently took to social media to share his thoughts on popular skit maker, OGB Recent's purchase of a house.
You will recall that the 25-year-old content creator, who hails from Delta State, recently showed off his new house online.
However, reacting to the purchase, a social media user who dubbed himself a financial analyst opined that OGB buying a house at this time is a wrong choice.
The young man believed that OGB's career should take precedence over buying a house at this time.
He pointed out that he should have rented an apartment and invested the remaining money on his career rather than buying a home.
The man said that if OGB had done that, it would have greatly benefited his career.