Comedian Sabinus reveals net worth, number of houses and cars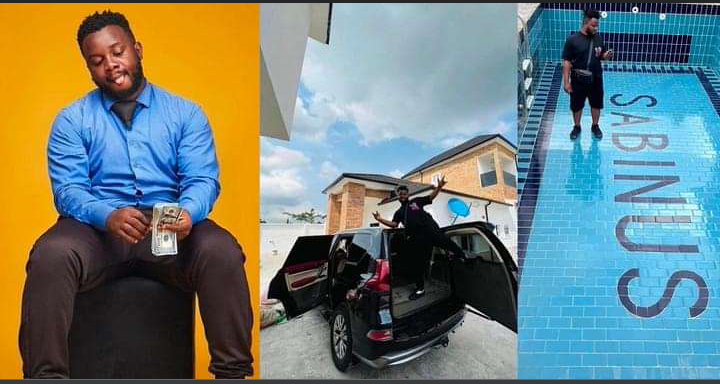 Popular Nigerian skit maker and content creator, Emmanuel Chukwuemeka Ejekwu, better known as Sabinus, has opened up about his net worth, as well as the number of houses and cars he owns.
Sabinus, who is known for his hilarious skits, held a question and answer session on his Instagram page on Thursday, where curious fans asked personal questions about him, to which he gave honest answers.
In response to questions about his net worth, Sabinus revealed that he is currently worth N600 million and owns four houses and four cars.
He further disclosed that his car collection includes a Mercedes Benz GLE 450, a Honda, a Sonata, and a G-Wagon.
See his responses to the questions below.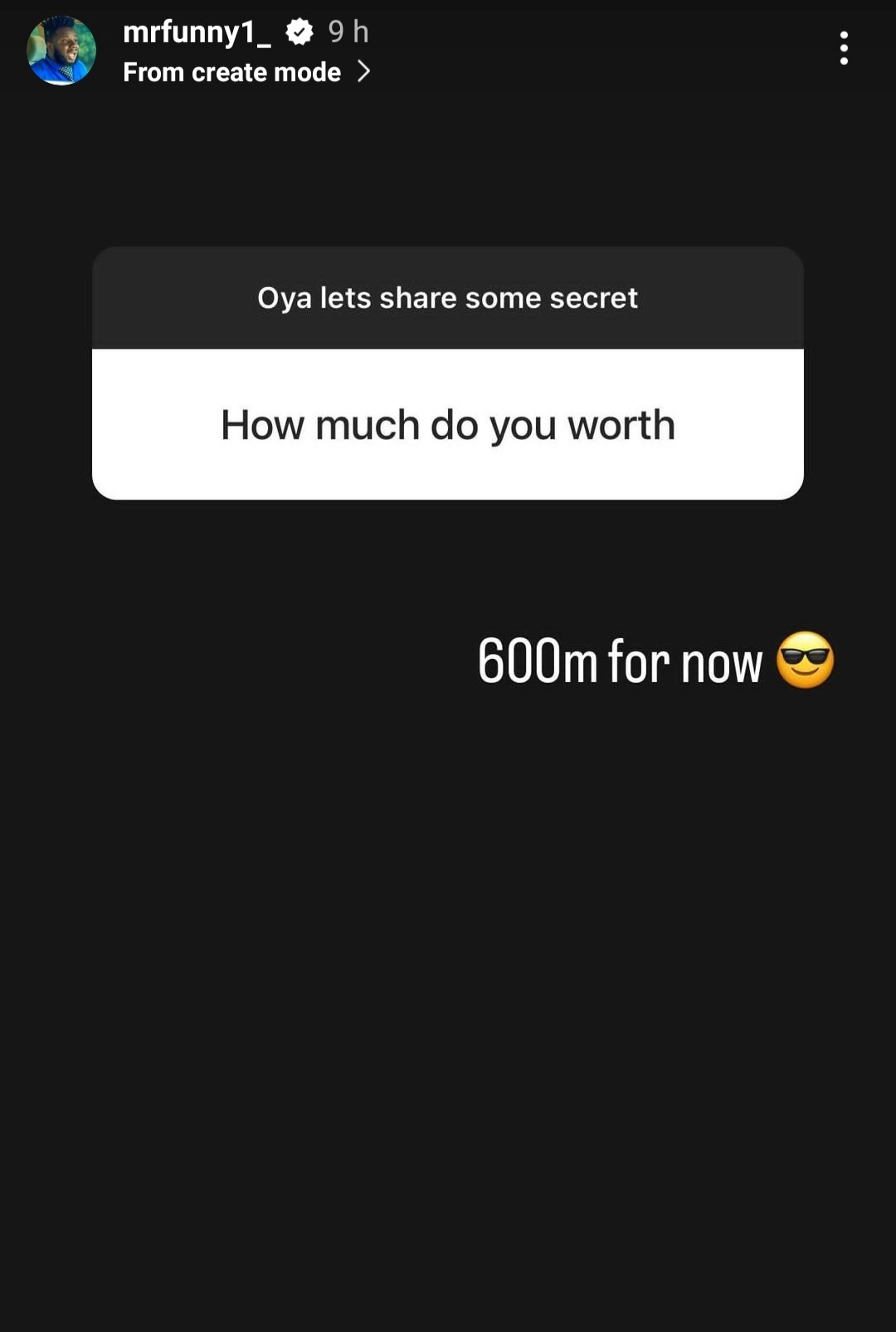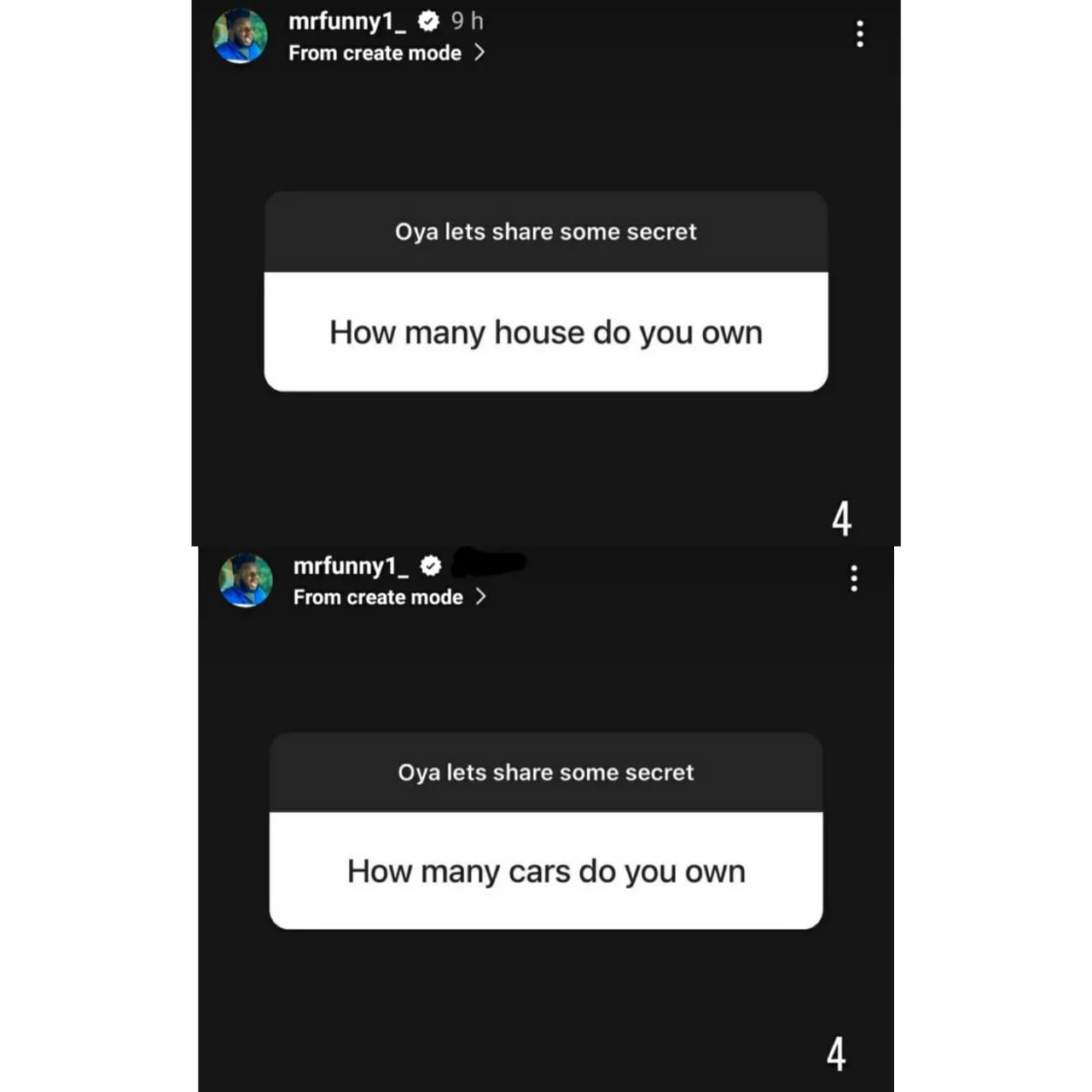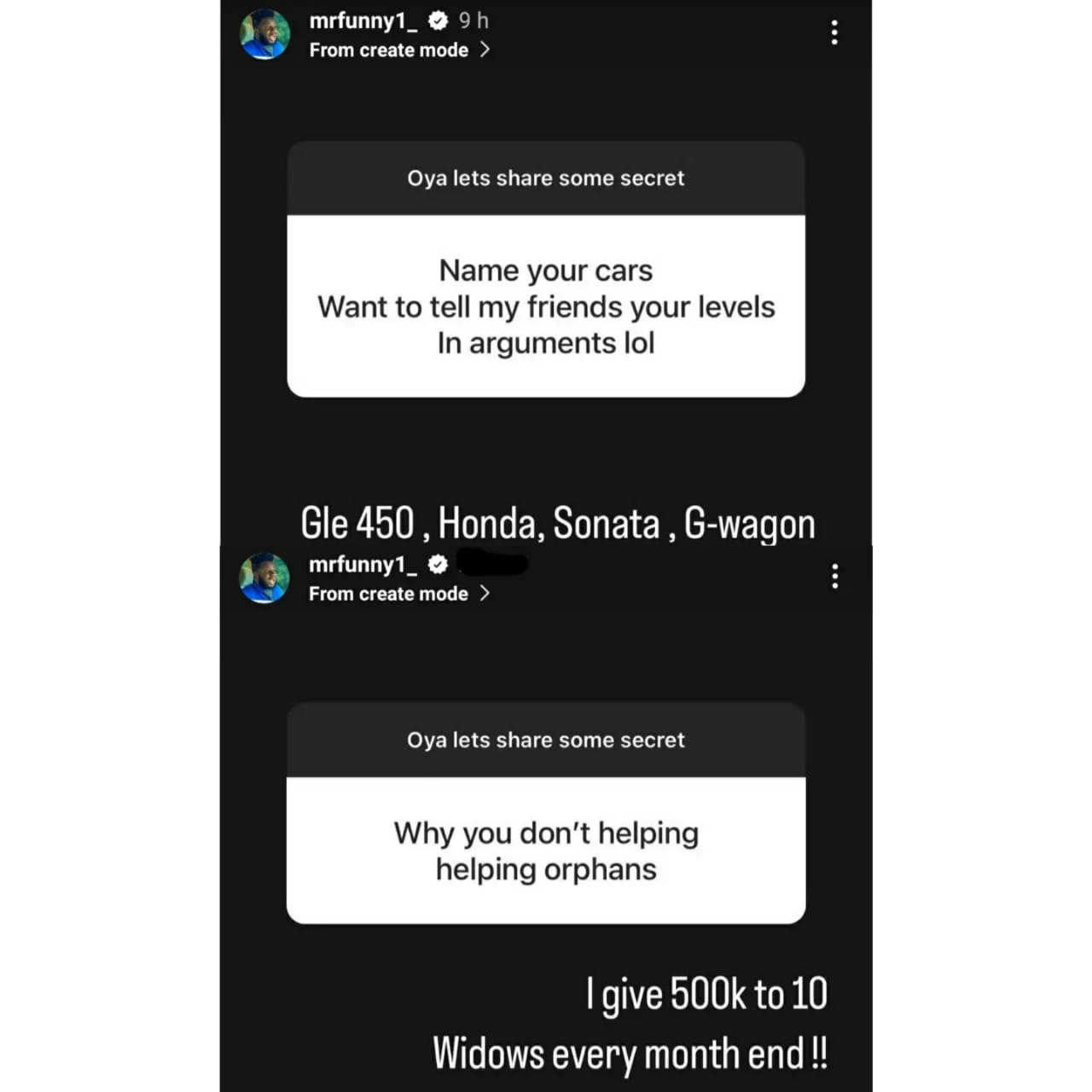 A while ago, Sabinus revealed he earns approximately N10 million every month.
According to him, he gets paid between N1.5 million and N2 million for commercials, and in a good month, he may get at least five of them.
Speaking about how he spends his earnings, he said,
"A reasonable person should invest, should put things in place because there is fame and there is life after fame. There might be that peak moment and there'll be a moment when the investment will speak for you. But some people will do the flashy. I invest in properties, I buy things. I have cars that I have bought but it's not every time you bring it up on the media."