"You go meet us for 1am" – KOK tells hypeman who boldly tagged him a 'ritualist' amidst his friends -VIDEO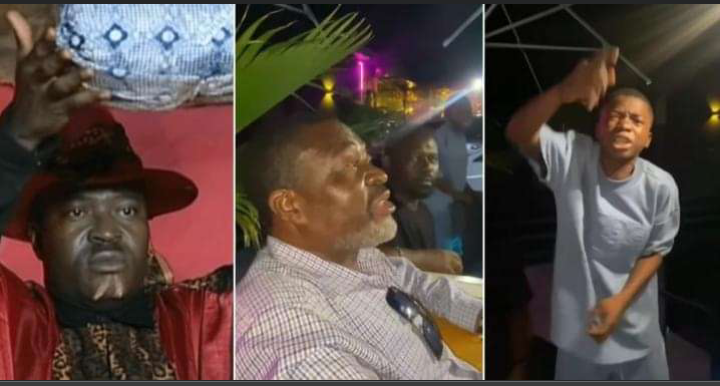 Veteran Nollywood actor, Kanayo O. Kanayo recently shared a video of his encounter with a hypeman who 'notoriously' sang his praises in the presence of his friends.
In the video, KOK could be seen seated in an open arena with a few friends while the boy entertained them with his hyping skills.
Speaking, the lad boldly referred to Kanayo O. Kanayo as a ritualist. He further advised people never to stay outside till 2 am to avoid being beheaded by men like KOK.
Following the rant, KOK said:
"He don talk finish, don't worry, he go meet us for 1am."
Sharing the video on his official Instagram page, the veteran entertainment appreciated the young man's talent.
He wrote:
"Talents everywhere. Kudos. Keep Horning your skill. You will be celebrated."
Understandably, Kanayo O. Kanayo's numerous roles in movies bordering on money ritual caused a lot of people to start describing him as a ritualist. Some individuals can't just get over the fact that it's mere acting.
Watch Video:
View this post on Instagram