CCTV footage shows how Police officer boyfriend kissed Maa Adwoa before shooting her 5 times to death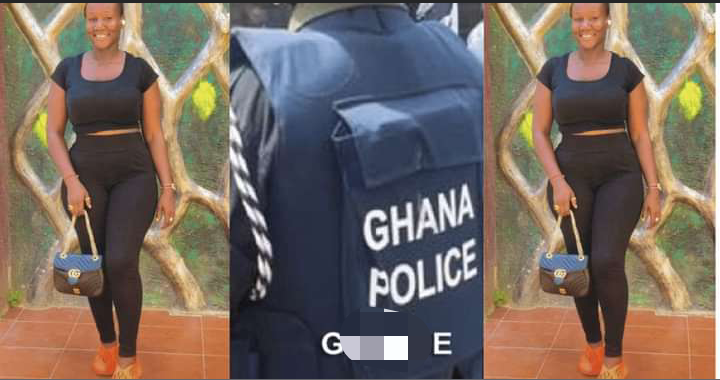 It has now been confirmed that the boyfriend who shot Maa Adwoa to death is a married police inspector with kids.
According to an eye witness who spoke to Gh Page in an exclusive interview, Maa Adwoa was shot five times by her lover at the forecourt of Dufie Towers, Adum, Kumasi over relationship issues.
According to the eye witness,  the police officer suspected and accused the young lady of cheating on him but she always denies the allegations.
While he was angrily exchanging words with Maa Adwoa for allegedly cheating on him with another guy, he first kissed her and later shot her to death.
The elderly man who claimed to be Maa Adwoa's uncle stated that her niece's police officer boyfriend first shot Maa Adwoa in the forehead and later shot her stomach and other parts till she fell and died.
Watch the video below to know more…