"We share the same genitals, but only one of us has a boyfriend" – Conjoined twins open up about their dating lives (Video)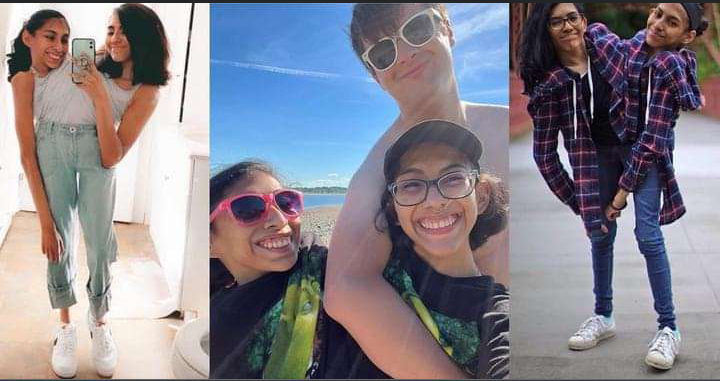 22-year-old conjoined twins,Lupita and Carmen Andrade, who are attached at the body and share a reproductive system, have opened up about their experiences of living their lives fused together.
The twin sisters, originally from Mexico but living in Connecticut since they were babies, began trending on social media after a video where they spoke candidly about their dating lives went viral.
According to them, Carmen has been dating her boyfriend, Daniel, since October 2020 after meeting him on the dating app, Hinge, while Lupita is asexual.
Carmen added that even though she and Daniel are dating, they are not sexually intimate with each other since she is only in her early 20s.
"I knew right off the bat that Daniel was different from the others, because he didn't ask me about my condition straight away. We've been together for two and a half years, and we've discussed getting engaged, but we want to live together first," she said.
She also mentioned that when she goes on dates with Daniel, she tries to make it fair for Lupita, who is forced to accompany her, by allowing her to choose where they eat or what activity they do.
The sisters explained that they have never attempted to undergo surgery to separate themselves, as it could be fatal for one or both of them.
Watch video below,